With spring quickly approaching, you might be in the process of looking into various door-to-door sales opportunities. With so many companies hiring door-to-door sales reps, choosing your best option can be a tough decision. However, there are a few things to look for and be aware of when choosing the right company for you.
What is the training like with the door-to-door sales company you are considering?
One aspect that a lot of door-to-door sales reps overlook is what kind of training they'll receive. A lot of times recruiters focus on the compensation plan, how much money sales reps can make, or how fun the summer sales experience will be, however, if there isn't a solid preseason and in-season training piece developed, you won't be making much money, or having much fun.
Some companies will show their top performers, but fail to give accurate sales averages for all of the sales reps hired. Companies are also notorious for not sharing accurate retention numbers of hired sales reps. For example, if a team starts with 20 reps in an office, but at the end of the summer only has 5 left, there is probably a good chance that the sales training was not very good.
Don't be fooled by promotional videos that show only a small percentage of total hired sales reps that are enjoying the perks of being top performers. Make sure to choose a company that can backup their recruiting promises with an awesome training program.
Is your door-to-door sales company just a sales and marketing company, or do they actually provide services?
No question there are door-to-doors sales companies that are fantastic at recruiting and training their sales reps. However, if the company doesn't have an amazing service to back it up, you won't get paid for your hard work. In fact, some companies specialize in hiring and training sales reps but have very little to do (if anything) with the service side of the business.
Aligning the sales and service divisions is critical to maintaining a high level of customer retention. Companies who are are able to provide the service for the sales being made typically have better quality control of their services, which results in better customer satisfaction and ultimately better pay for their sales reps.
Do you have access to the best sales reps in the company?
Another important part of having a great door-to-door sales experience is being able to learn from the best sales reps the company has to offer. By learning from successful sales reps, you will short-cut the learning curve and make more money.
Most companies offer daily training meetings to inspire and motivate, however, if those conducting the meetings are just average sales reps, you will learn all you need to learn from them in a few short weeks.
The company you work for should give you access to top producers in order for you to dial in techniques that will constantly challenge you to become better. Sales reps that are secretive in their success often have something to hide and are more than likely not selling in an ethical manner.
At D2D Millionaire we evaluate each of our sales reps in a variety of ways that constantly pushes them to improve. In fact, Lenny Gray, author of Door-t0-Door Millionaire, offers customized training for each of our hired sales reps. Be sure you maximize your potential by choosing a company that has your best interests in mind.
If you happen to be considering a new door-to-door sales opportunity you will certainly get the best training available as a part of the D2D Millionaire Team. Learn more about becoming a part of our team here!

Did This Blog Help You? If so, we would greatly appreciate if you could comment below and share on Facebook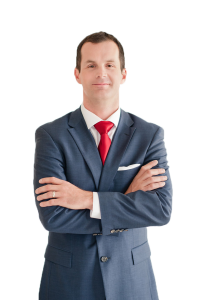 Facebook: www.facebook.com/d2dmillionaire/
P.S. If you haven't done so yet, be sure to Download our Free Podcast on "How To Avoid The Top 5 Reasons Door-to-Door Sales Reps Fail" Click Here For Instant Access!
Did you enjoy this post on, How to get potential customers to hear you out while selling door to door, please retweet and comment below.