When you ask better questions you get better answers. This couldn't be more true than when selling door to door. The better the questions, the more likely a sale.
Stop asking yes/no questions
Asking yes/no questions are certainly better than not asking any questions at all, however in most cases these kinds of questions can end up backfiring on the door-to-door sales rep.
For example, some common yes/no questions might be:
"Have you ever considered buying our products before?"
"Is this kind of service something you would be interested in buying today?"
"Will you be getting started with us today?"
While these questions may sound like they are leading your potential customer into saying yes, in many cases these potential customers end up saying the opposite of what you are hoping to hear. Not only does this move you further away from the sale, but in many cases it could end the sales process immediately.
In some cases you could use a yes/no question effectively if your potential customer has tuned out of your conversation or to dig up some potential objections. Something like:
"Are you aware of the break-in that happened on last Tuesday down the street?"
"Does living with rodents in your basement bother you?"
However, in most cases these yes/no questions push you away from the sale, so it's best to avoid using them.
How to use find-out questions to increase sales while marketing door to door
A higher level of questioning that can be used to get better results selling door to door are find-out questions. These types of questions are more open ended and allow you to find out more information about your potential customer and how you can help them.
A few questions could be something like:
"What have you done in the past to prevent pest issues around your home?"
"What kinds of benefits do you think a security system would have for your family?"
"What would you do with the extra time you'll have by having us take care of your lawn maintenance for you?"
When you use find-out questions effectively it can give you several options of how to lead the conversation, and talk about things that will get your potential customer more likely to buy from you.
The most effective questions you can ask are assumptive questions
Assumptive questions are the most difficult to come up with, yet they are also the most effective to ask. Using assumptive questions will make it much easier to lead your potential customers into buying from you.
This is an essential skill you will want to master if you are looking to become a top sales rep in door-to-door sales. By asking appropriate assumptive questions it makes it hard for your potential customer to say no.
You want to formulate your questions in a way that no matter how your potential customers answer it benefits you or leads you closer to the sale.
Some examples of this could sound like:
"Do you want us to do the landscaping for the front yard and the backyard, or just the front yard?"
"Do you see more pest activity inside or outside your home?"
"Would you prefer to set up your appointment today or tomorrow?"
In any of these situations it wouldn't matter what your potential customer's answer is because it leads to a sale either way. This is why as often as you can, you'll want to structure your questions in the form of an assumptive question.
Being successful in door-to-door sales is as much about asking the right questions as it is about avoiding the wrong ones. When you follow the questions outlined in this post it will help you get better results while you are marketing door to door this season.
If you happen to be considering a new door-to-door sales opportunity you will certainly get the best training available as a part of the D2D Millionaire Team. Learn more about becoming a part of our team here!

Did This Blog Help You? If so, we would greatly appreciate if you could comment below and share on Facebook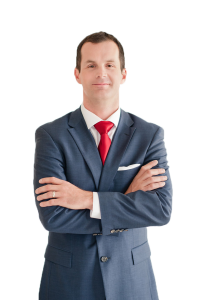 Facebook: www.facebook.com/d2dmillionaire/
P.S. If you haven't done so yet, be sure to Download our Free Podcast on "How To Avoid The Top 5 Reasons Door-to-Door Sales Reps Fail" Click Here For Instant Access!
Did you enjoy this post on, Are you asking the wrong kind of questions when you are selling door to door, please retweet and comment below.