Do you feel like you have been getting a lot of potential customers that seem interested and have some concerns but never seem to buy, even when you follow up? This may be a case of you getting a polite no rather than a concern that could be overcome.
Sometimes potential customers are too nice to say no
If you've done sales or door-to-door sales for any length of time, getting a no is something you encounter every day, all day. But as you know, the no's are all a part of getting to the yes's.
Most people avoid confrontation and as a result, when they reject your offer, they will oftentimes not do so in a direct way. Meaning, they will tell you to come back another time or to leave them your business card so they can call you back later, when in fact, these are just nice no's and not legitimate excuses.
Although this might sound like a good thing, in reality it can end up wasting both you and your potential customer's time if handled incorrectly.
It's important to isolate each objection and make sure it's a real objection, rather than trying to overcome a concern that isn't actually real, and is just a polite way of saying no.
If you don't determine if it's a legitimate no or a nice know, you can end up spending a lot of time with people who don't qualify for your time and this leads to making less sales.
How to know if someone qualifies for your time while selling door to door
You have to be excited about what you offer when you are selling door to door, but unfortunately not every potential customer will be as excited as you are about your products or service. An important aspect of having success in door-to-door sales is knowing who is and who isn't worth your time.
It doesn't make sense for you to spend a lot of time with people who don't express any interest in what you are offering, but that's exactly what a lot of new door-to-door sales reps do when they aren't sure how to know if somebody is just being nice and not really interested.
Sales reps will often ask questions such as:
"What do you say to someone who says they aren't interested to get them to buy?"
"I set an appointment with someone and they didn't show up, and they wouldn't reschedule with me. What should I say to them to get them to schedule another appointment?"
"Right away someone asked for my card and said they would think about it and call me back after they did their research. What should I say to get them to buy right now?"
You might think that having some flashy comeback is all you need to get these people to buy from you, but in most cases these people aren't really interested, and are just being nice instead of telling you no.
We recommend emphasizing your Black Friday offer as a way to identify these concerns as legitimate or just a nice way of saying no.
For example, with the person who said they needed to think about it, your response could be something like, "By all means you can certainly think about it, but the special discount we are offering is only for the next two neighbors who fill the spots we had available for tomorrow. You certainly are welcome to call back after you have thought about it, but you might end up paying full price at that point. What questions do you have that I can answer so we can get you started today and you can take advantage of the discount?"
Basically your goal is to determine what the real concern is from your potential customer and then handle it, or determine they aren't really interested and don't qualify for your time.
You'll earn far more sales talking to qualified potential customers who are interested, and ready to buy from you, rather than trying to convince the ones who aren't.
Learning to sort through the nice no's and spending your time with the right people is a skill you'll need to develop quickly to maximize your results. Focus on talking to the right people and your results selling door to door will be much better.
If you happen to be considering a new door-to-door sales opportunity you will certainly get the best training available as a part of the D2D Millionaire Team. Learn more about becoming a part of our team here!

Did This Blog Help You? If so, we would greatly appreciate if you could comment below and share on Facebook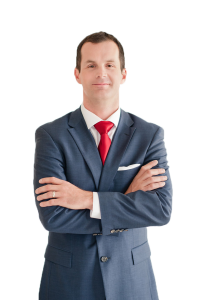 Facebook: www.facebook.com/d2dmillionaire/
P.S. If you haven't done so yet, be sure to Download our Free Podcast on "How To Avoid The Top 5 Reasons Door-to-Door Sales Reps Fail" Click Here For Instant Access!
Did you enjoy this post on, Are you getting a real concern or a polite no while selling door to door, please retweet and comment below.