With Black Friday quickly approaching, you may already be planning your shopping spree to get the best deals. So what does this have to do with door-to-door sales? Surprisingly, creating that "Black Friday" sense of urgency is a crucial aspect to selling door to door successfully.
Why should someone buy from you now, rather than later when you are selling door to door?
If you are marketing door to door you most likely have great products or services that can help a lot of people, but for most people, that won't be a big enough reason to take action immediately when you tell them what you are selling.
Creating a sense of urgency is one of the biggest reasons people will take action right away when you are selling door to door. Having the "Black Friday" sense of urgency is the ultimate goal you should be shooting for when you are marketing door to door.
People camp out all night to get Black Friday deals and you can create that with your potential customers as well when you are selling door to door.
How to create the "Black Friday" sense of urgency with your potential customers
There are a few main factors in creating this "Black Friday" frenzy mentality and the first two hinge on having something that is exclusive. This means there is a limited supply as well as a special discounted offer.
Think about it, no one would wait in line for hours on Black Friday if there were an unlimited supply of a product at its normal price. People could just go an buy it then whenever they wanted at that point.
Creating an offer that is exclusive is so important because it can make people want to take action now, rather than waiting until they feel like it. Door-to-door sales reps that are able to create this "Black Friday" feeling with their potential customers are sure to succeed at a high level.
For example, you can make this happen by offering a special discount for only the next five people to become customers that fill slots in your technicians route.
The next step in creating a "Black Friday" frenzy with your potential customers is through limited time offers
Having a special offer with a discounted price can go a long way towards having your potential customers take action, but the icing on the cake that will create a frenzy of buyers is by adding in a limited time to be able to get those offers and discounts.
Having a set timeline available that a potential customer can take advantage of your exclusive offer will require them to purchase now, rather than later if they want to get it. This is great because it takes the high pressure out of the equation because you aren't begging them to buy today or convincing them against their will to buy now.
You simply are informing them of the great limited time offer you now have available and if they want to take advantage of it they can, and if not that's okay too. You should have the mindset that you are just there to collect a decision when you are marketing door to door, some people will buy and some won't.
Door-to-door sales is a contact sport and the more people you reach out to the more likely someone will buy. When you combine going through enough numbers and create a "Black Friday" sense of urgency, you will get much better results with the people you do talk to.
If you happen to be considering a new door-to-door sales opportunity you will certainly get the best training available as a part of the D2D Millionaire Team. Learn more about becoming a part of our team here!
Did This Blog Help You? If so, we would greatly appreciate if you could comment below and share on Facebook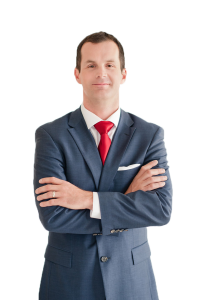 Facebook: www.facebook.com/d2dmillionaire/
P.S. If you haven't done so yet, be sure to Download our Free Podcast on "How To Avoid The Top 5 Reasons Door-to-Door Sales Reps Fail" Click Here For Instant Access!
Did you enjoy this post on, Are You Ready For Black Friday, please retweet and comment below.