If you have been selling door to door for any length of time you probably have heard the "I can't afford it" objection, but how can you eliminate this or prevent it to begin with?
Does income level of your potential customer have anything to do with the "I can't afford it" objection?
In most cases you might think the more money someone makes the less likely it would be that you would run into the "I can't afford it" concern, but in reality it can happen in any market.
This is one concern that could actually be true, as a lot of people do tend to live outside of their means, but at the same time, a majority of the people who say this do so because they don't see the value of your products or services.
A few things door-to-door sales reps do that actually causes the I can't afford it objection
A common mistake that sales reps make is they aren't talking to a decision maker when they go through their sales pitch. For example, you might talk to only one spouse and it's the other spouse who makes the buying decisions.
If you are spending your time trying to convince someone who isn't the decision maker you are just wasting your time. This is where setting follow-up appointments appropriately comes into play.
Unfortunately a lot of door-to-door sales reps set too many follow-up appointments with people who aren't really interested. This can happen because you reveal the price too early, or to a non-decision maker.
One way to avoid this is to only reveal the price to the decision maker, or if you absolutely must reveal some sort of price to get a follow up appointment, try and give a price range, not a specific price. In most cases your company probably has different price levels depending on the package your customer goes with and that could range several hundred dollars between packages.
When you give a window like this it creates curiosity and can make it easier to set up an appointment with a decision maker so you can fully explain the value and what your customer would get with each package.
Leaving a potential customer to reveal the price to the decision maker can often lead to missed sales as the person sharing the information isn't you and often they don't supply any of the background value of the products. People buy because of the value they get from a product not on the price of the product.
If people bought on price alone everyone would have the cheapest car possible or cheapest version of everything. That clearly isn't the case as we see all kinds of products from value based to luxury.
Watering down the price can help you avoid the "I can't afford it" concern while selling door to door
In most cases people can afford your products or services, but they just don't understand the value behind them. One way to improve how they see the value is by watering down the price.
Let's say for example your service costs $200 a month. You might water it down by saying it's only $50 a week or $7 a day. When you water down the price in monthly, weekly, or daily amounts it can make year and month long services seem much more reasonable.
In addition to watering down the price, you can position your services as time savings. An example of this could be if you marketed a lawn care service. Your service might cut and maintain lawns for $150 a month. For some, $150 a month might not seem reasonable and they might say they can't afford it.
However, that same person might currently be spending their Saturdays each week on lawn care and maintenance. If you were to position your service with a combo of watering down and time saving it would provide, it can really improve the perceived value.
In this case you could say something along the lines of, "I can appreciate that $150 a month may seem like a lot, but that really breaks down to only about $38 a week to get your Saturdays back. Getting back your time to spend with your kids and family and friends, rather than spending all day working in your yard would be worth $38 to you wouldn't it?"
Making sure you are talking to a decision maker while watering down the price and positioning your service as a time and hassle savings, is a great way to build value for your business and eliminate a lot of the "I can't afford it" objections you might get while selling door to door.
If you happen to be considering a new door-to-door sales opportunity you will certainly get the best training available as a part of the D2D Millionaire Team. Learn more about becoming a part of our team here!

Did This Blog Help You? If so, we would greatly appreciate if you could comment below and share on Facebook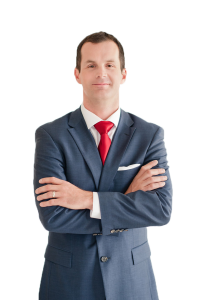 Facebook: www.facebook.com/d2dmillionaire/
P.S. If you haven't done so yet, be sure to Download our Free Podcast on "How To Avoid The Top 5 Reasons Door-to-Door Sales Reps Fail" Click Here For Instant Access!
Did you enjoy this post on, Are you showing enough value to your prospect to eliminate the I can't afford it objection, please retweet and comment below.