Are you bending all the rules or giving away way more than you should in an attempt to make a sale? In door-to-door sales, making your offer seem too good to be true could be a major reason you aren't selling as much as you could be.
Are you just getting taken advantage of?
It might seem like a good idea to bend over backwards and do whatever it takes to make a sale, but that desperation and neediness can actually hurt your chances of making the sale.
Being desperate actually pushes potential customers away from you, and can even lead them to try and take advantage of you if they are interested in your products or services.
Potential customers can make unreasonable demands on you like product upgrades, increased guarantees, price reductions, free equipment, or anything else you are willing to give away.
What you give up can potentially eat into your commissions and devalue your products, services, the company you represent, and even yourself. In addition to that, it can lead you into overpromising things that you or your company can't back up.
Word can spread fast, and when people start to talk in the neighborhood, you and your company could get a reputation of giving away too much because an unrealistic expectation is set for one of your customers.
People avoid neediness and desperation like the plague
In addition to setting yourself up for less commissions by being overly desperate and giving into everything your potential customer wants, you could also end up pushing away a lot of people who might have bought from you. All things being equal, most people tend to buy from people they know, like and trust.
Think about the guy or gal who hangs on your every word, never wants you to be out of their site, and doesn't have much of a life without you. People like this will likely cause you to run the other way instead of being willing to give into their neediness and desperation.
All of these situations are similar to the feeling you can create with your potential customers when you are overly desperate to make the sale. This can send up warning signals that you probably shouldn't be trusted or that you have something to hide.
Unwanted red flags being too needy or desperate causes while selling door to door
One red flag could be that your potential customer reads your desperation as a sign that your offer might not be such a good deal. Ideally you want to create the feeling of scarcity, and that what you are offering is going to be taken quickly because it's such a great deal. Therefore, you really don't care if they take advantage of it or not because one of the other neighbors definitely will.
Urgency and the sense of missing out on something are two of the most powerful motivating forces that will cause your potential customer to take action. Desperation and neediness eliminate both of these motivating forces. When your potential customer knows you are desperate for the sale, they are in control of the situation.
Another warning sign of being overly desperate is the sense that you are trying to pull a fast one on your potential customer. You want to be portrayed as a messenger of good news who is looking to help the homeowner, not as somebody who is in a hurry to make a sale and then leave.
Leading with confidence and sticking to your sales process, instead of coming across as desperate to make sales, will allow you to be a more consistent sales rep whose product or service will add value to the customer.
If you happen to be considering a new door-to-door sales opportunity you will certainly get the best training available as a part of the D2D Millionaire Team. Learn more about becoming a part of our team here!
Did This Blog Help You? If so, we would greatly appreciate if you could comment below and share on Facebook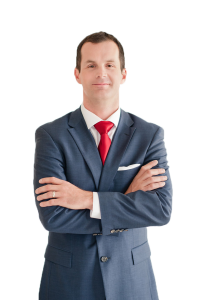 Facebook: www.facebook.com/d2dmillionaire/
P.S. If you haven't done so yet, be sure to Download our Free Podcast on "How To Avoid The Top 5 Reasons Door-to-Door Sales Reps Fail" Click Here For Instant Access!
Did you enjoy this post on, Are you so desperate for sales that it's costing you them, please retweet and comment below.