Having an effective initial approach in door-to-door sales is greatly based on how you relate with your potential customers, and being informed can help you do that quickly while marketing door to door.
Have a basic knowledge of what's going on in the world to get better results selling door to door
The key to effective icebreakers in door-to-door sales is creating rapport, trust, and a feeling that your potential customer knows you and that you are like them. Most people have their guards up when you first approach them in door-to-door sales.
You'll have a couple things working against you right from the start if you are marketing door to door. One is that you are an uninvited guest, the other is that you are offering something for sale that the potential customer hasn't ask for.
Being easy to relate with is one step in creating this rapport quickly, and being knowledgeable can help you do this. There are a few easy things you can do to be more relate-able with your potential customers without having to spend hours a day doing it.
Check out what's trending on social media. Most social media platforms have a section that says what's trending. Keep in mind, you don't need to spend hours a day reading over what each thing is, but a simple read through of the headlines or first paragraph or two of each topic can give you insight of things people are talking about.
The same thing goes for news sites. You can check out sites like Yahoo news, Google news, ESPN news, local sports updates, among other things. Most people you'll find are very passionate about their local sports and you'll run into people wearing memorabilia from time to time. Simply making a comment about the team, key player, or amazing play from the most recent game can build rapport very quickly.
Dropping barriers to increase sales
A goal you should strive for with each potential customer is to come across as a messenger of good news, rather than just another sales person. When you are knowledgeable about subjects that your potential customers are interested in, you can quickly remove the initial barriers when you approach them selling door to door.
When you have a broad knowledge base to tap into, you have more opportunities to find ways to connect with your potential customers. A big flaw in many door-to-door sales rep's approaches is that they use a canned script every time with each potential customer.
Having a canned script is certainly better than following no outline, but a major factor that separates average door-to-door sales reps and top sales reps, is that they customize their approach and sales pitch to each potential customer. The more you can make it unique to each person, the more you will come across as a messenger of good news rather than a robotic sales rep.
Make it a habit to spend a few minutes each day getting informed and you'll start to find more and more ways to relate to your potential customers, which will help you get better results selling door to door.
If you happen to be considering a new door-to-door sales opportunity you will certainly get the best training available as a part of the D2D Millionaire Team. Learn more about becoming a part of our team here!

Did This Blog Help You? If so, we would greatly appreciate if you could comment below and share on Facebook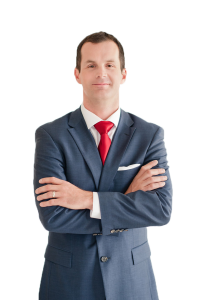 Facebook: www.facebook.com/d2dmillionaire/
P.S. If you haven't done so yet, be sure to Download our Free Podcast on "How To Avoid The Top 5 Reasons Door-to-Door Sales Reps Fail" Click Here For Instant Access!
Did you enjoy this post on, Be Informed while you are marketing door to door to make more sales, please retweet and comment below.