Unfortunately, the door-to-door sales industry has a bad reputation for being unethical. However, YOU DON'T NEED TO USE UNETHICAL SALES PRACTICES TO SUCCEED while selling door to door.
Unethical sales strategies don't pay off long term especially in door-to-door sales
It's unfortunate that a few bad apples can ruin the whole bunch, and over the years there have been enough unethical sales reps and door-to-doors sales companies that the industry as a whole has been given a bad rap. There are several reason why using unethical sales strategies aren't worth the few extra sales you might bring in.
First, there really isn't any need to put unethical sales practices into your sales pitch. If you are following the proper system of sales you will make a lot of sales without having to resort to anything shady.
Solid sales come from building rapport with your prospect and then following that up with solving a need that your potential customer has with your product or service. When you follow this strategy, not only is it ethical, but you will truly help your customers with what you provide.
Unethical sales practices while selling door to door will lead to cancellations
When you are misleading, or practicing unethical sales strategies, you might make an extra sale here and there, but the likelihood of that customer continuing service or keeping the product is unlikely.
For example, if you are selling a pest control service and make a promise to your customer that they will never see a pest again, they will likely cancel at the site of one bug. By setting up an unrealistic expectation, you are putting unrealistic expectations on the company you represent. It's unethical to tell people what they want to hear just to make a sale.
Unethical selling can also impact groups of your customers who live in the same area. If you sold several accounts in a neighborhood and falsify information, you can sabotage yourself if neighbors speak and catch you in lies or deceit.
In most situations, full disclosure how your products and services work, and what it takes to solve your potential customers issues will lead to a sale just as often as trying to bend the truth. In addition to that, you won't have to worry about cancellations and charge backs from customers because of unethical sales practices. And most importantly, you can have a clear conscience knowing that you earned your sales and didn't lie, cheat or steal to get them.
Avoid over promising and under delivering
Another area that can get you into trouble, and that should be avoided, is over promising and under delivering. Promising everything under the sun of your products and services doesn't build trust with your potential customers.
A common mistake door-to-door sales reps make is becoming a "yes ma'am" "no ma'am" sales rep. This basically means that they only tell their potential customer what they want to hear, whether it's true or not, in order to get the sale.
This could be overemphasizing the service guarantee, or warranty, or giving misleading information on the length of contract. This case of over promising and under delivering can again lead to angry customers and cancellations.
Be a sales rep (and person) with integrity. Don't fear being open and honest about what your products and services can and cannot do. Let your customers know exactly how the service agreement and service guarantees work. One way to appropriately position a year long contract would be to say, "We want you to try our service for a year so we can prove to you that we are worthy of your business, but our long-term goal is to provide our services to you as long as you are in your home."
Again, your goal is to position and demonstrate the value of your products and services and solve your potential customers problems. Your job isn't to try and trick people into buying from you. This only leads to cancellations and builds distrust for you and the company you represent.
Stick to ethical and moral sales practices while you are selling door to door if you want to increase your sales without experiencing high cancellation rates and also maintaining your integrity.
If you happen to be considering a new door-to-door sales opportunity you will certainly get the best training available as a part of the D2D Millionaire Team. Learn more about becoming a part of our team here!
Did This Blog Help You? If so, we would greatly appreciate if you could comment below and share on Facebook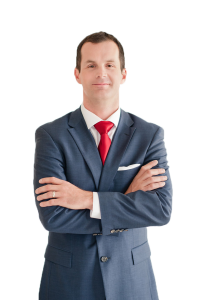 Facebook: www.facebook.com/d2dmillionaire/
P.S. If you haven't done so yet, be sure to Download our Free Podcast on "How To Avoid The Top 5 Reasons Door-to-Door Sales Reps Fail" Click Here For Instant Access!
Did you enjoy this post on, You don't need to be unethical to succeed in door-to-door sales, please retweet and comment below.