Words matter. Often door-to-door sales reps don't realize they could inadvertently push potential customers further away from the sale because of poor word choices. This post will identify the words sales reps should avoid if they are looking to become a top door-to-door sales rep.
Do you have a problem saying "Problem" while selling door to door?
In a sales setting, you should avoid using the word 'problem' as this can immediately put your potential customer on the defensive. Your goal as a door-to-door sales rep is to be viewed as a messenger of good news, not as a pushy salesperson. Thus, if your potential customer has their guard up, it's going to be an uphill battle to make the sale.
Avoiding the word 'problem' can help you maintain a good rapport with your potential customer. Most people don't like to admit to having problems, unless it's to their therapist, and even then they don't like to admit their faults or shortcomings.
It's even more difficult as a sales rep to get people to admit to their problems, especially in door-to-door sales as you are most likely meeting your potential customer for the very first time.
A major downside to labeling your potential customer's issue as a 'problem' is that something that is a 'problem' for one may not be even be considered a minor issue to another. When you state your potential customer has a 'problem' or that you can help them with their 'problem,' that person may not feel they need any help.
A simple replacement of the word 'problem' can avoid the problems associated with using 'problem' on the doors. Words to use can include: issue, activity, difficulty, situation, or circumstance.
Do you struggle with getting customers on contracts?
The issue with using the word 'contract' is that most people view contracts as a one-way street that is designed in a way that it is only beneficial to the company and not the customer. Ideally contracts should benefit both the company and the customer.
To combat the negative connotations from using 'contract' a better substitution you can use with your potential customers is 'service agreement.' No one wants to be locked into something that isn't to their advantage, but when you phrase your contracts as a service agreement it creates a feeling of a two-way promise between both parties.
When phrased in this manner, your potential customer can be put at ease knowing that they only need to fulfill their end of the bargain if the company fulfills its end of the bargain.
This being noted, if you are asked if the person is signing a contract, you would explain that they were but then inform them of the specific terms of the agreement. For example, you might say something like, "This is a contract as long as we keep our end of the deal. If for some reason we don't keep our end of the agreement then you are not obligated to continue." Because service agreements vary from company to company, please check with your company to ensure you are representing any contracts as they have been written.
People love to buy but they hate being sold
You've probably heard the above adage before, and it's very true in door-to-door sales. Nobody wants to feel they are being sold, but if they can see value in what you have to offer, they will happily buy your products or services.
For this reason it's important to avoid saying things like 'selling' or 'signing up.' Certainly you are there to sell products or services, but when you phrase it that way it can cause your potential customer's guard to go up.
A common occurrence when you are selling door to door is when a potential customer asks you what you are selling. Knowing that you are trying to be viewed as a messenger of good news, your response might be, "Actually, I just finished talking with Nancy next door, and I'm just letting everyone know about what's going on in the neighborhood. Has anyone let you know I was going to be stopping by?"
This can be an effective way to get your message to the potential customer without them feeling like you are immediately there to sell them something or sign them up on a program.
When you avoid these red-flag words throughout your sales process it can really help you get much better results while you are selling door to door.
If you happen to be considering a new door-to-door sales opportunity you will certainly get the best training available as a part of the D2D Millionaire Team. Learn more about becoming a part of our team here!
Did This Blog Help You? If so, we would greatly appreciate if you could comment below and share on Facebook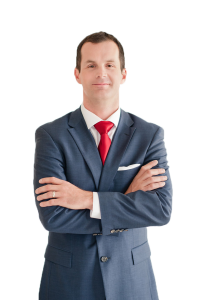 Facebook: www.facebook.com/d2dmillionaire/
P.S. If you haven't done so yet, be sure to Download our Free Podcast on "How To Avoid The Top 5 Reasons Door-to-Door Sales Reps Fail" Click Here For Instant Access!
Did you enjoy this post on, Is your vocabulary pushing people away in door-to-door sales, please retweet and comment below.