Nothing can be more annoying when you are selling door to door than to have someone who doesn't give you a reason why they won't buy. This post will give you a few tips on what to do when someone doesn't give you a reason why they won't buy.
Flush out the real reason why someone isn't buying from you
It's almost impossible to move forward in the sales process when a potential customer is incredibly vague or doesn't give you a reason why they aren't buying.
Therefore it's important to flush out the real reason why they don't want to buy. You can do that with a few different methods.
The first way is to make an effective win-win statement. Win-win statements are highly effective because they give the potential customer multiple options how to respond and it doesn't matter what they choose, you win as a sales rep.
For example, if someone said they weren't interested in signing up for your security system service, you could ask them, "Who do you use to take care of the security of your home?"
At this point you will either find out they don't have a system and then you can move onto why they don't have one, or they do have a service and you can move forward to a possible switch-over account.
The strategy here is to continue to use win-win statements one after the other until the real concern is flushed out. Once you know the appropriate concern you can then start to move forward resolving it and make the sale.
Assume a reason why they won't buy for your potential customer if they are being vague or don't give you a reason
Another effective strategy to flush out a concern of your potential customer is to assume a reason for them. Assuming a concern for a potential customer could come in a lot of forms.
For example, if you market pest control you might say something like, "I'm sure you already have a pest control service you use to treat your home, which one did you go with this year?" or "Are you worried that you aren't going to be home when we are scheduled to treat in the area?"
Similar to the win-win statement, assuming an objection for the potential customer will either have them agreeing that the concern you said is their concern, or that it is not, and then admitting to what their concern really is.
There is a slim chance that a person still won't give you a solid answer after assuming a concern for them. If that happens, you can continue with another assumption of why they aren't getting started, or you can switch it up and use a win-win statement.
These options are interchangeable and give you a great way to flush out the real concern a potential customer may have about buying what you are selling door to door.
One thing to really emphasize before you use these strategies is that you never want to make assumptions of why they aren't buying in an offensive way. Come from a place of compassion and understanding and you will get much better results in your door-to-door marketing efforts.
If you happen to be considering a new door-to-door sales opportunity you will certainly get the best training available as a part of the D2D Millionaire Team. Learn more about becoming a part of our team here!
Did This Blog Help You? If so, we would greatly appreciate if you could comment below and share on Facebook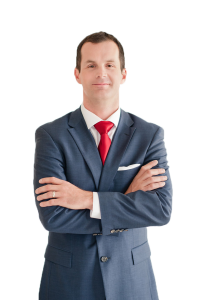 Facebook: www.facebook.com/d2dmillionaire/
P.S. If you haven't done so yet, be sure to Download our Free Podcast on "How To Avoid The Top 5 Reasons Door-to-Door Sales Reps Fail" Click Here For Instant Access!
Did you enjoy this post on, What you can do when you don't get a reason why someone won't buy from you, please retweet and comment below.