When you learn the skills of selling door to door you can pretty much be dropped anywhere and start building a business, but if you take advantage of name dropping and existing customers it will take your results to a whole new level.
How to have more potential customers want to do business with you
There are several reasons why door-to-door sales is so effective, and one is because you are taking advantage of a built in trust and rapport factor, if you utilize effective name dropping.
One downfall of unsuccessful door-to-door sales reps is they don't have a good reason for being there, meaning the potential customer only sees them as a person trying to sell them something.
Instead of positioning yourself as just another salesperson, your goal should be to come across as a messenger of good news to your potential customers. In order to do that you must have a valid reason for being there, and effective name dropping can accomplish this.
How to turn one customer into hundreds
You can certainly make a sale without name dropping if you absolutely had to as a starting point, but if you can name drop it makes it much easier to make the sale. Once you have that initial customer, that is where you should begin to branch out from to find new potential customers.
The great thing about name dropping is that you can use existing customers as a springboard into more business. People will generally do business with those that they know, like, and trust, thus name dropping can help you achieve that with your potential customers quicker.
There are other factors at play as well when you are working with neighbors of existing customers. One factor is the bandwagon effect. People will more often than not take action because of something they will miss out on rather than what they have to gain.
The bandwagon effect can create that feeling in your potential customers. The more people you get that are customers of your company the stronger the bandwagon effect will become.
No one wants to be the only person in the neighborhood not doing something. Again people don't want to miss out, and the larger customer base you can establish in a neighborhood the more likely people will "jump on the bandwagon" so they aren't the only ones without your products and services.
This also falls in line with the "Keeping up with the Jones's" mentality that most people have these days. If someone knows that their neighbor has a specialty product or service, they don't want to be outdone, and will more often than not want to buy it as well.
Door-to-door sales area management tip: Don't only reach out to neighbors of existing customers only once
Another common mistake companies and door-to-door sales reps often make is burning through an area too quickly. They only reach out to neighbors once and if they aren't home they don't bother going back.
Burning through an area eliminates one of the main advantages you have in door-to-door sales of name dropping and using existing customers to leverage more sales.
To best utilize name dropping and avoid burning through an area, it's important to track who your sales reps talk to and their results. There are various door knocking software programs you can use to track this, or you could track it yourself as a sales rep to improve your individual results.
Coming back to people who didn't answer the first time, who are neighbors of existing customers, can be an easy way to take advantage of name dropping, the bandwagon effect, and keeping up with the Jones's. Using all of these factors together can dramatically improve your results while selling door-to-door for either you as a sales rep or if your company wants to implement an effective door-to-door sales program.
If you happen to be considering a new door-to-door sales opportunity you will certainly get the best training available as a part of the D2D Millionaire Team. Learn more about becoming a part of our team here!

Did This Blog Help You? If so, we would greatly appreciate if you could comment below and share on Facebook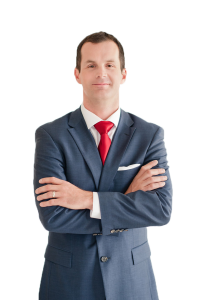 Facebook: www.facebook.com/d2dmillionaire/
P.S. If you haven't done so yet, be sure to Download our Free Podcast on "How To Avoid The Top 5 Reasons Door-to-Door Sales Reps Fail" Click Here For Instant Access!
Did you enjoy this post on, How to turn one customer into hundreds through this door-to-door sales secret, please retweet and comment below.