There is a right way and a wrong way to be successful at selling door to door, and many door-to-door sales reps are struggling to achieve big results because they don't trust the process that's been proven to work.
Follow the right process selling door to door
The first thing you want to master when you are marketing door to door is your initial approach. Your first 45 seconds will either make the sale or kill the sale while you are selling door to door.
Are you using an effective icebreaker and name dropping in your initial approach with your potential customers? Often door-to-door sales reps make the mistake of going right into their sales pitch and value build without properly greeting their potential customers.
They call it an icebreaker for a reason. Most of the time your potential customers will have their guard up when you knock on their door. When someone you don't know knocks on your door, you're most likely going to be wondering, "What is this person going to try and sell me?"
Your goal should be to eliminate that feeling as quickly as possible. Having an effective icebreaker and name dropping other neighbors and current customers can start to lower your potential customer's guard enough that they at least hear you out.
Position yourself as a messenger of good news and as someone there to help
Many door-to-door sales reps struggle because they are focused on talking about how great their products or services are, rather than finding out the needs and wants of their potential customers.
You should be asking open ended questions and create a conversational close to find out more about how your potential customers could benefit from what you are offering. For example, after your initial greeting you can lead into asking a conversational closing question such as "How long have you been in your home?" or "Where do you typically have issues?"
Asking a conversational closing question can move you closer to the sale as you gather crucial information about the potential customer and help you find out why they would buy. Then you can be a messenger of good news and deliver the solution to them.
This can then naturally flow into your sales pitch and value build. Creating a solution for the potential customer and creating a great reason for them to buy your products or services.
Once you have the correct sales process down, you need to trust that it works
Sales is a numbers game, and not everyone will say yes, even if you are doing the correct process. A lot of door-to-door sales reps make the mistake of getting a no, or missing the sale when they are new and make blanket statements that the process doesn't work.
They try and reinvent the wheel and do things their own way and actually end up setting themselves back even more. You won't ever bat a thousand. People see Babe Ruth as one of the greatest baseball players ever and he has held many amazing records.
For a long time he had held the record of most home runs in a season, but what many people don't know, is he also held the record for the most strikeouts in a season as well.
You need to have the same mindset when you are selling door to door. You'll probably miss a lot of the shots you take but if you aren't even trying or trusting the process you are even less likely to make a sale.
When you follow the right sales process and are consistent with it and go through enough numbers, you will succeed. However, if you try and take shortcuts or do things your own way you won't be as successful.
Trusting the process and having faith that when you do the right thing long enough it will work out, is an important quality to have if you want to become a top door-to-door sales rep. You can't just pick and choose what steps you want to do and expect to get the results you want. Following the success system and trusting the process is essential for you if you want to be successful in door-to-door sales.
If you happen to be considering a new door-to-door sales opportunity you will certainly get the best training available as a part of the D2D Millionaire Team. Learn more about becoming a part of our team here!

Did This Blog Help You? If so, we would greatly appreciate if you could comment below and share on Facebook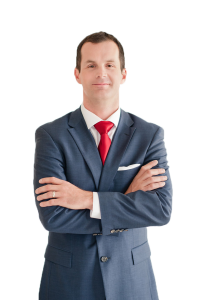 Facebook: www.facebook.com/d2dmillionaire/
P.S. If you haven't done so yet, be sure to Download our Free Podcast on "How To Avoid The Top 5 Reasons Door-to-Door Sales Reps Fail" Click Here For Instant Access!
Did you enjoy this post on, You need to trust the process if you want success selling door to door, please retweet and comment below.