Getting a customer to switch over to your business is something a lot of door-to-door sales reps struggle with, but it doesn't have to be that way. This post is about how to get more switch over customers for your business while you are selling door to door.
Establish switch overs as something normal
One reason why people struggle with getting switch over customers is that in their mind and the customer's mind it seems like a big deal. In reality people switch over from companies all the time.
For example, think of the last time you went to the gas station. You probably go to the same one most of the time, but how often do you go to a different one? Probably pretty frequently. It might be cheaper gas, better coffee, closer to your office, etc.
What about the brand of cereal you eat, milk you drink, etc.? With all of these things it's likely you have a brand or company you usually use, but if you decided to try a different brand and switch over to a different company, you probably wouldn't give it much thought.
This is how you should position your potential customers switching over to your business instead of going with your competition.
Learn your competition while you are selling door to door
Another aspect that can help you get more switch over customers is learning your competition. As you are selling door to door you are bound to run into prospects who already have a service similar to yours but through a different company.
Do you ever take the time to find out why they are with that company? When you find out why a potential customer went with another business it can give you valuable information as to why they would switch over to you.
Asking about the companies that potential customers are already using can lead to you learning strengths and weaknesses of your competition and why someone would be better off doing business with you instead.
What is your competitive advantage?
When you have determined what your competition's strengths and weaknesses are, and why your customer went with a competitor, it can give you a great foundation to build on as to why they should go with you instead.
For example, if you know that a customer went with a competitor because of their price, and you know your prices are similar, you can then build from that similarity, but then expand how you excel in other areas that are a weakness of your competitor.
You SHOULD NOT, lie about, defame, or attack another company unfairly. Even if your company is superior in many ways, there is a right way and a wrong way to share that with your potential customer.
When you attack a company it can give the impression that your potential customer made a poor decision or that they have bad decision making skills.  The last thing you want to do is make your potential customer feel insulted.
Instead of attacking the competition, complement them on what they do well and share that you do that aspect as well, and then focus on what other factors your business has as strengths in addition to that.
Knowing what your company excels at can really help you stand out from your competition and should be emphasized when you are attempting to switch over potential customers. For example, does your company have the lowest price, best quality, best customer service, quick service, variety of treatment options, industry expertise, best long term satisfaction, etc.
When you know why your potential customer went with the competition and you can match that as well as excel in other areas that are beneficial to them and present your business in that manner, it can lead to a lot of switch over customers.
It's also worth noting that most customers will be satisfied with their service and it's best to move on quickly from these people. Other than gathering information about their current company, you should move quickly to the next switch over opportunity.
If you happen to be considering a new door-to-door sales opportunity you will certainly get the best training available as a part of the D2D Millionaire Team. Learn more about becoming a part of our team here!
Did This Blog Help You? If so, we would greatly appreciate if you could comment below and share on Facebook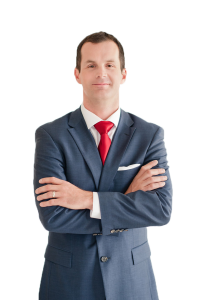 Facebook: www.facebook.com/d2dmillionaire/
P.S. If you haven't done so yet, be sure to Download our Free Podcast on "How To Avoid The Top 5 Reasons Door-to-Door Sales Reps Fail" Click Here For Instant Access!
Did you enjoy this post on, What you need to do to get more switch over customers, please retweet and comment below.