Marketing door to door has a lot of similarities to winning in sports, and one area that has a very similar feel is using momentum to your advantage.
Motion creates emotion while marketing door to door
As much as you might not believe it, top sales reps don't always feel like getting on the doors early and staying out late, but they know that when they get into action it makes it easier. For example, it isn't always easy to knock that first door in the morning, but once you have a few doors under your belt things it gets easier and easier to talk with people.
Simply doing the act and being in motion can create the energy, emotion and excitement to keep going. An object in motion tends to stay in motion and an object at rest tends to stay at rest. It's the same concept when you are marketing door to door.
Unfortunately a lot of sales reps don't follow this motto and they end up taking extremely long breaks, wait until later in the day to start knocking, or only knock during prime time. It's much harder to keep your energy high when you constantly start and stop throughout the day.
We've all witnessed a team that was way behind in the early stages of a game, but then they score a goal or touchdown, and from that point forward the momentum shifts and they continue to score again and again and become almost unstoppable and win the game. You want to use that same energy, mindset and momentum while you are selling door to door.
Having a sales goal is great, but don't let your minimums become your maximum
The first sale of the day is the hardest to get but subsequent sales become easier. Thus, when you make a sale the last thing you want to do is quit while momentum is in your favor. A lot of sales reps have daily goals while they are marketing door to door, but unfortunately, all too often they let their minimums become their maximum.
For example, let's say your sales goal happened to be to get 6 sales that day. What a lot of average sales reps will do is work really hard to get to that number and then start to coast when they either get that goal or come close to it.
Instead of hitting your sales goal and quitting early or coasting out the rest of the day, focus on taking more action and keeping momentum on your side. As a sales rep each day your starting point is zero, and you'll have to start building momentum from that each day.
Rather than starting from a dead stop, which can be difficult, instead, keep the momentum going when you are already getting success. A great example of this is when Lenny Gray, author of "Door-to-Door Millionaire", had his best sales day ever.
It even happened on a holiday, the Forth of July, when most sales reps would call it quits early, discarding any momentum, because the majority of people take the day off.  His original sales goal was 8 sales, which would have been a great day, but he didn't stop when he reached his minimum and ended up turning it into a day with a record 23 sales.
That's the kind of thing that can happen to you when you are marketing door to door and you use momentum to your advantage and don't quit before you've given it all you can. Don't coast and quit early while you have momentum, instead step on the gas and go harder and you can make it your best day ever!
If you happen to be considering a new door-to-door sales opportunity you will certainly get the best training available as a part of the D2D Millionaire Team. Learn more about becoming a part of our team here!

Did This Blog Help You? If so, we would greatly appreciate if you could comment below and share on Facebook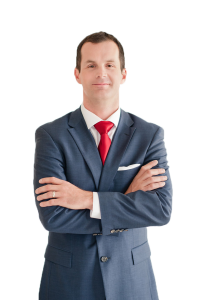 Facebook: www.facebook.com/d2dmillionaire/
P.S. If you haven't done so yet, be sure to Download our Free Podcast on "How To Avoid The Top 5 Reasons Door-to-Door Sales Reps Fail" Click Here For Instant Access!
Did you enjoy this post on, Do You Use Momentum To Your Advantage While Marketing Door To Door, please retweet and comment below.