A lot of people see the amount of earning potential in door-to-door sales and want in, but do you have the work ethic to really make it happen, and how do you stay motivated to make your goals a reality?
You can't come into door-to-door sales and expect something for nothing
All too often people see the earning potential with door-to-door sales and think it's supposed to come easy or that just by making an average effort they should be entitled to earn a significant income. Unfortunately, that's not how it works, if you want massive results it's going to take massive action.
The great thing is that for most people who succeed at a high level, it's a short-term sacrifice of intense effort for a few months, in exchange for the high incomes and freedom for the rest of the year.
If you come into marketing door to door with little to no experience it's going to take some time and effort to learn and improve your skills. Fortunately, when you learn the necessary skills and then combine that with an intense work ethic, you begin to create some pretty great results rather quickly.
Unfortunately, some people struggle with staying motivated while they are going through their learning curve or even after that. The long hours, and not always glamorous working conditions, can have a draining effect on many sales reps, but luckily there are a few solutions to keep you on track.
How to use games and contests while selling door to door to help you and your sales team stay motivated
Success in door-to-door sales has a lot to do with hitting enough numbers and talking to enough qualified people. When you make a game out of what you are doing it can make it more fun and keep you and your sales teams motivated.
A great rule to keep you on track while selling door to door is the 3 door rule. This basically means that if you approach 3 doors in a row without actually talking to someone you must make sure that the 4th door you approach is answered. This will keep you in front of enough people to let the numbers start working for you.
An example of how you could make this a game would be getting another sales rep or even a team of reps together and tally up how many times each of you did get a person to talk to on the 4th door while using the 3 door rule.
You could also have each sales team member how many people they talked to in one day and see who can set a company record. You could offer an incentive to the sales rep who talks to the most people each day.
As the old saying goes, "Marry the activity but divorce the outcome." Obviously making sales is important, but it's not something you can always control as a sales rep. You might have an off day and talk to a ton of people but not make any sales, but the next day you talk to just as many, but end up making several sales.
Your goal should be to create the habit of a solid work ethic and talking to as many people as you can each day. When you focus on this it will create the results you want in the long run. Of course you will need to work on your skills and improve every day, but when you are new you can make up in numbers what you lack in skill.
If you only focus on sales, the job can get somewhat frustrating. However, when there are games or contests that revolve around the events that lead to results it can keep everyone moving forward and creates an even playing field for newer sales reps who are just developing their skill sets.
You will of course want to have incentives for sales, but it's also a good idea to add in contests and games that will motivate the new sales reps as well, to help them develop the right habits to win as they are developing their skills.
If you happen to be considering a new door-to-door sales opportunity you will certainly get the best training available as a part of the D2D Millionaire Team. Learn more about becoming a part of our team here!

Did This Blog Help You? If so, we would greatly appreciate if you could comment below and share on Facebook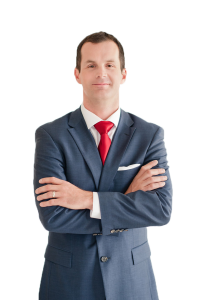 Facebook: www.facebook.com/d2dmillionaire/
P.S. If you haven't done so yet, be sure to Download our Free Podcast on "How To Avoid The Top 5 Reasons Door-to-Door Sales Reps Fail" Click Here For Instant Access!
Did you enjoy this post on, How to use games and contests to stay motivated while selling door to door, please retweet and comment below.