Overcoming concerns is a crucial skill to develop when you are marketing door to door, but what do you do when someone doesn't give you a definite reason why they won't buy?
Sick of responses like "No thanks.", "I'm not interested.", or "Now's not a good time."?
It's pretty hard to overcome an unstated objection when you are marketing door to door, so using win-win statements is one step you can use to flush out what a potential customer's concern might be. The great part about win-win statements is that no matter how a potential customer answers you get a desired outcome.
For example, if you marketed law care services you might say something like, "What company do you use for your lawn care?" In this case, if your potential customer says they use ABC Company, you now have a baseline to approach a possible concern because you've identified that they already have a lawn care service.
On the other side of this win-win statement, if the prospect says they don't have a lawn care service, the actual concern could be surface in an effort to prove to you they are not a good candidate for what you are selling.
Thus, when their reason for not buying is stated, you can then go through the process of overcoming their concern.
Another option to flush out an unexpressed concern from your prospect while marketing door to door is to make an assumptive statement
Making an assumptive statement is another great way to flush out a concern that your potential customer has and can either directly guess the concern or eliminate one immediately. It is similar to a win-win statement but in this case the assumptive statement flat out assumes that your prospect already has a concern.
For example, if you were selling a pest control service and you already know most people will tell you they don't see any pests, instead of waiting for your potential customer to say they don't have pests, or they don't express the concern at all by saying something like, "Not interested" you could address this concern directly with an assumptive statement.
You might say, "You're probably not seeing much pest activity inside your home, but that's exactly why I'm here…" This allows you to either flush out the real concern or identify why they may not be interested.
If your first attempt with either a win-win statement or assumptive statement doesn't flush out the concern, simply follow up with another of the two options until it does. Remember, your win-win statements and assumptive statements shouldn't be phrased in a way that offends your potential customer, but in a way that expresses compassion so they will feel comfortable expressing their real concerns to you.
If you happen to be considering a new door-to-door sales opportunity you will certainly get the best training available as a part of the D2D Millionaire Team. Learn more about becoming a part of our team here!

Did This Blog Help You? If so, we would greatly appreciate if you could comment below and share on Facebook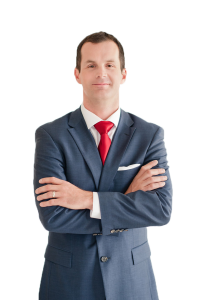 Facebook: www.facebook.com/d2dmillionaire/
Email: robg@D2Dmillionaire.com
P.S. If you haven't done so yet, be sure to Download our Free Podcast on "How To Avoid The Top 5 Reasons Door-to-Door Sales Reps Fail" Click Here For Instant Access!
Did you enjoy this post on, What to do when someone doesn't give you a reason why they won't buy, please retweet and comment below.