There are two major factors in door-to-door sales that will create Black Friday-like urgency with potential customers. These factors are exclusivity and having an expiration on your special offer.
A big factor for your potential customer when you are in door-to-door sales is why should they buy from you
One goal to shoot for in door-to-door sales is to position yourself as a messenger of good news and not someone who is just there to sell something. An effective way to do that is through an exclusive offer.
When you do this it creates a reason for them to buy from you and not some other company, as well as creates urgency to buy now rather than waiting. The first step you want to take is to create an exclusivity for your product or service.
The company you represent is likely trying to fill open spots on existing routes through door-to-door sales. This actually creates a natural exclusivity for you, and can help create urgency for your potential customers as well, without you having to be pushy.
For example, if you have 5 open spots to fill it creates a natural limiter of how many people will actually be able to get that spot. You also want to include some kind of incentive to go along with filling that spot.
It could be a discount, an extra service or product, or whatever it is that makes sense for your business. This can really create that Black Friday feeling with your potential customers.
When there are limited amounts of openings and an unique offer attached with it, you unleash the full power of exclusivity while you are selling door-to-door.
Beyond exclusivity, having an expiration to your offer will further create a reason to buy now
Having a time limit or an expiration of your special offer will further create a sense of urgency with your potential customers, without being overly aggressive or pushy. This can also help people get off the fence and make a decision while you are selling door to door.
Setting an expiration on your offer will put the potential customers on your timeline, and not theirs. If your potential customer thinks they can buy your products or services at the price you offer whenever they want, they will rarely take action immediately.
It might seem counter intuitive, but as a sales rep you need to know when to walk away from the sale. All too often newer door-to-door sales reps think that if they are overly flexible, have a weak timeline, or no timeline with their potential customers, it will lead to increased sales. Unfortunately, more often than not it will have the opposite result.
You will make far more sales than you will miss out on when you have a firm and established timeline and expiration of your special offer. Most people want to make decisions on their time, however, when you give them a set timeline and expiration on your offer, they will get off the fence and make a decision one way or the other.
This allows you to spend more time with the right people, which tends to be another cause of low sales for door-to-door sales reps. When you implement exclusivity and an expiration on your special offer it can lead to increased sales while marketing door to door.
If you happen to be considering a new door-to-door sales opportunity you will certainly get the best training available as a part of the D2D Millionaire Team. Learn more about becoming a part of our team here!

Did This Blog Help You? If so, we would greatly appreciate if you could comment below and share on Facebook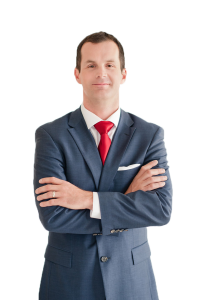 Facebook: www.facebook.com/d2dmillionaire/
Email: robg@D2Dmillionaire.com
P.S. If you haven't done so yet, be sure to Download our Free Podcast on "How To Avoid The Top 5 Reasons Door-to-Door Sales Reps Fail" Click Here For Instant Access!
Did you enjoy this post on, Do You Use These Two "E's" In Door-To-Door Sales, please retweet and comment