Most sales reps want to make a lot of money while marketing door to door, but are you backing up your decision or is it just all talk?
One area to focus on while marketing door to door is practicing your craft
Marketing door to door requires developing a skill set just like anything else and if you aren't practicing your skills, how can you ever expect to become a top producer in your company?  All too often most sales reps only practice their skills when they are with an actual potential customer.
Not only does this hinder your chances of making a sale, it also does a disservice to your potential customer. Obviously your products and services should be of great benefit to your potential customers, but if you position it wrong or do a poor presentation because of your lack of practice, they may never buy and receive the value your company offers.
Your results and success will only grow to the point that you do and if you are focused on only improving your skills while you are with actual prospects, it will slow down your learning curve drastically. If you haven't done so yet be sure to check out the book "Door-to-Door Millionaire" to start improving your skills in your off time.
Beyond just improving your skills through trial and error, invest in yourself and learn from people who have already been successful. Lenny Gray author of "Door-to-Door Millionaire" has the experience and results and has reached the top, so why not learn what he has learned to reach your goals faster?
Are you taking enough action to win?
Another thing sales reps can struggle with while selling door to door is they don't follow up their goals with the necessary action to make them happen. You should be focusing on income producing activities as much as possible and that means talking to as many qualified prospects as possible.
If you don't try selling enough prospective clients, it's going to be really hard to reach your lofty sales goals for the year. One thing to really focus on is making sure you are spending enough time with the right people while you are marketing door to door.
A good rule to follow while you are in the field is the 3 door rule. This means that if you have knocked on 3 doors in a row without talking to a live prospect, you need to make sure the next door will have someone there you can speak to.
Basically at this point you should look for cars in driveways, open garage doors, people outside gardening or doing yard work, etc. Make sure you will be in contact with enough people to win. Door-to-door sales is a contact sport and if you aren't talking to enough people you can't expect to make a lot of sales.
The combo of taking massive action and working to improve your skills is a great way to ensure reaching your goals when you are marketing door to door.
If you happen to be considering a new door-to-door sales opportunity you will certainly get the best training available as a part of the D2D Millionaire Team. Learn more about becoming a part of our team here!

Did This Blog Help You? If so, we would greatly appreciate if you could comment below and share on Facebook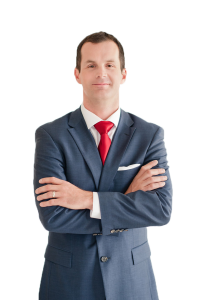 Facebook: www.facebook.com/d2dmillionaire/
Email: robg@D2Dmillionaire.com
P.S. If you haven't done so yet, be sure to Download our Free Podcast on "How To Avoid The Top 5 Reasons Door-to-Door Sales Reps Fail" Click Here For Instant Access!
Did you enjoy this post on, Are Your Actions Backing Up The Results You Want While Marketing Door To Door, please retweet and comment.