Having a limited time discount is one of the best ways to create a sense of urgency while you are marketing door-to-door, but how you present it makes all the difference.
How are you talking with your potential customer about the limited time discount while marketing door-to-door?
Creating a sense of urgency with your potential customers is one of the best ways to motivate them to take action without being pushy. A great way to think about creating a sense of urgency is what happens on Black Friday.
There are exclusive deals for a limited number of people and for a limited time only. When you have limiters on your products or services you are marketing door-to-door it can create a strong desire to buy without you having to be pushy.
Using limiters makes it natural for people to make a decision. Making a decisions is something most people hate doing and even if your products and services are a no-brainer you will still get people saying they want to think about it.
When there is a definite end or limited spots to get a discount or benefit, it creates a natural sense of urgency and also creates a feeling with your prospect that you are just there to deliver good news, versus trying to sell them something.
How you present your discount and limiters will make the difference of making the sale or not
Often sales reps make the mistake of not showing excitement about the discounts or the limiters in place. When you are sharing good news you need to be excited about it or your prospect won't care. If you aren't into your products or services while you are marketing door-to-door your potential customers won't be either.
Your potential customer doesn't know if the discount you are offering is a really good deal or not, it may or may not be anything huge, but it's all on how you position it. One sales rep may be overly excited about a 10% discount and make significantly more sales than a rep who wasn't excited about a 50% discount.
Another factor surrounding this concept is how you position the spots you have available for a discount
Another thing sales reps tend to make the mistake of is not having confidence in filling the spots for your discount. Many sales reps say things like "…we are trying to fill a couple spots, and we'll be out here for a few days trying to fill them…"
Saying we are trying to fill spots especially when you are offering a discount seems odd and can make it come off like you are having a hard time doing that. You want to instead create the sense of urgency. For example, you may say something like "…we are here letting people know we only have a few spots left for our discount and they are filling up fast, but we wanted to let you know first since your next door neighbor Paul just got stared with our service, and you can take advantage of it before they fill up."
When you talk about limited spots and them filling up fast it does a couple of things to your prospect. One thing is they realize your products or services must be good if everyone is taking advantage of them. Another thing is that it places a natural sense of urgency on them to take action, because if most people want that spot and discount, and that there are only so many spots, they should get started now so they don't miss out.
Having confidence in the facts that the spots will get filled by someone, and that what you are offering as a discount is a great deal, will help you close more sales. Doing this will also have you come off as a messenger of good news, and doing your prospects a favor, rather than trying to push and sell them on something they wouldn't want or need.
If you happen to be considering a new door-to-door sales opportunity you will certainly get the best training available as a part of the D2D Millionaire Team . Learn more about becoming a part of our team here!
Did This Blog Help You? If so, we would greatly appreciate if you could comment below and share on Facebook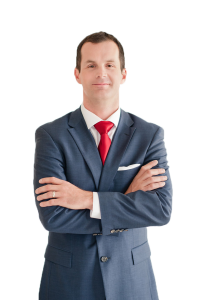 Facebook: www.facebook.com/d2dmillionaire/
Email: robg@D2Dmillionaire.com
P.S. If you haven't done so yet, be sure to Download our Free Podcast on "How To Avoid The Top 5 Reasons Door-to-Door Sales Reps Fail" Click Here For Instant Access!
Did you enjoy this post on, Are you creating a sense of urgency while you are marketing door-to-door, please retweet and comment.