Knock, knock….who's there? All jokes aside, it can throw you off your game when someone asks, "Who is it?" when you are selling door to door, but with the right initial approach this can flow right into your door-to-door sales pitch.
The importance of name dropping while selling door to door
One of the best things going for you when you are selling door to door is using referrals and name-dropping within the neighborhood you are selling.
All things being equal, most people tend to buy from people they know, like, and trust, so finding a way to do that quickly with your potential customers becomes a key skill while selling door to door.
This is where name-dropping comes in. Properly using name-dropping while selling door to door will give you a valid reason for being in the neighborhood as well as give you a natural connection with your potential customers to build rapport quickly.
Ideally you'll want to mention existing customers, or people who have just purchased from you in the neighborhood, but you can also mention people you have recently talked to about your offer as well.
Certainly you don't want to mislead your potential customers and say certain neighbors are customers, when they are not, but you could say something along the lines of, "This is Bob with Super Solar, and we were just taking with Tom Smith down the block and we wanted to contact a few of his neighbors to tell them about the promotion we are running in the area. Had he mentioned that we would be stopping by at all?"
Name-dropping in this manner not only gives you a valid reason to be talking to your potential customer, it also mentions your offer, who you are, and why you are there. These are key points to cover in your initial approach and also flows very naturally into your conversational close.
Use name-dropping as a foundation for what to say when someone asks, "Who is it?" when selling door to door
It won't happen too often, but from time to time you might have a potential customer ask, "Who is it?" when you knock on their door. If this happens and you are at a loss for words, you can simply follow the steps in your initial approach.
You'll want to state who you are and then name-drop. This is a proven formula. It might sound like, "Hi this is James, and I was just talking to the Turners next door and figured I'd stop by."
From here you'll want to transition into stating who you are, with what you are offering once they answer the door. If someone isn't answering and asks you who is it, they probably already have their guard up before answering.
You'll want to eliminate any resistance they have towards hearing you out by name-dropping and then quickly covering your special offer to generate interest.
To make the most of your time in door-to-door sales, you'll want to make sure you are spending your time with the right people who qualify for your time. If the potential customer is still resistant to talking with you after going through this method of stating your name, who you work with, name-dropping, and why you are there, the likelihood of them buying from you goes dramatically down.
Most likely you are much better off just moving on to the next door and new potential customer who may be more open to buying what you offer.
If you happen to be considering a new door-to-door sales opportunity you will certainly get the best training available as a part of the D2D Millionaire Team. Learn more about becoming a part of our team here!

Did This Blog Help You? If so, we would greatly appreciate if you could comment below and share on Facebook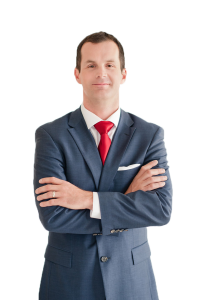 Facebook: www.facebook.com/d2dmillionaire/
P.S. If you haven't done so yet, be sure to Download our Free Podcast on "How To Avoid The Top 5 Reasons Door-to-Door Sales Reps Fail" Click Here For Instant Access!
Did you enjoy this post on, What to say when someone asks who is it when you are selling door to door, please retweet and comment below.