A common question business owners have with marketing door-to-door is should my reps be knocking doors together or individually?
When is knocking on doors as a team a good idea while marketing door-to-door?
Most of the time knocking on doors as a pair isn't recommended, but there are a few times when it can be beneficial. For example, if the new sales rep is just getting started having another set of eyes on their approach can help speed up the learning curve.
Training situations are the ideal time to work in pairs with either a sales manager, or other top sales people. The D2D Millionaire team evaluates sales reps on the doors by recording potential customer interaction so we can determine areas for improvement for our new reps.
Evaluations can also be used for training purposes, especially for new sales reps. By hearing a seasoned sales rep approach potential customers, a new sales rep can learn more about what they say and how to say before knocking on their first door.
Video recordings and reps knocking on the doors together can help reps identify areas of improvement that they may not know they are doing poor at and recommendations for improvement can be made afterwards.
This may lower the amount of doors knocked in your door-to-door marketing campaign initially, but in the long run the time invested in developing successful sales reps should result in more sales overall.
Traveling as a team can be helpful in marketing door-to-door as well
When heading to an area as a team you can use the "divide and conquer" method to hit more doors in the same time frame. Traveling in pairs is usually the ideal way to do it, but your sales reps shouldn't be knocking on the same doors together.
Dividing out an area between two sales reps is usually the maximum you would want to do, but if it's a big enough area more reps could go to an area all together. As a common courtesy if it isn't a company car and gas being used, make sure your reps not driving help pitch in for gas so no one feels slighted when working in groups.
Outside of training situations or maximizing time when marketing door-to-door in a large area, sales reps should go solo
Once your sales reps have got their overall approach down for marketing door-to-door it's best to let them go solo on the doors. It doesn't hurt to do an evaluation every now and then to get updates on progress or have a sales manager on the doors with the sales team.
Having an extra set of eyes in the field from time to time can help your sales team stay sharp and motivated knowing that their managers and owners care about their success when selling door-to-door. Overall, going solo the majority of the time will maximize the sales of your business with your door-to-door marketing campaigns.
If you happen to be considering a new door-to-door sales opportunity you will certainly get the best training available as a part of the D2D Millionaire Team. Learn more about becoming a part of our team here!
Did This Blog Help You? If so, we would greatly appreciate if you could comment below and share on Facebook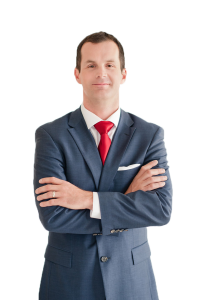 Facebook: www.facebook.com/d2dmillionaire/
Email: robg@D2Dmillionaire.com
P.S. If you haven't done so yet, be sure to Download our Free Podcast on "How To Avoid The Top 5 Reasons Door-to-Door Sales Reps Fail" Click Here For Instant Access!
Did you enjoy this post on, What is the best strategy for sending out teams while marketing door-to-door? Please retweet and comment.