Nowadays there are a lot of door-to-door sales companies, some good and some bad. The question is, what can your company do to set itself  apart from other door-to-door sales companies? In this post we share 3 ways how your company can stand out from the others.
Invest in your people and door-to-door sales team
It's great if your company is good at recruiting and it has the ability to bring on a lot of new sales reps each year, but do these sales rep stick? Unfortunately, many door-to-door sales companies just want to get a sales rep started and couldn't care less about if they succeed or not. It's really just a numbers game.
Certainly you could just rely on sheer numbers and hope that a certain percentage of sales reps hired figure it out. However, a more sustainable method that can give your company a better reputation is to have effective sales training for your door-to-door sales reps.
Investing in people within your company can be your best investment. It doesn't just have to be in your door-to-door sales reps either. Investing in all of the people in your company makes a huge difference.
Having a great door-to-door sales team is certainly essential, but if your customer service, technicians, product development, and other areas are improperly trained, it can cost you sales and business, even after the sale has been made.
Focus on individual training with your door-to-door sales reps
Certainly having great general training should be a foundation for building a successful door-to-door sales company, but having great individual sales training for your reps is just as important.
Often you will have a few sales reps that are struggling, but they might each have their own unique reasons why. With some of these sales reps, some individualized training could be the difference in them staying out the entire season.
Our team at D2D Millionaire offers individual sales evaluation training, where we have our reps submit audio and/or video of them in real-life situations so we can offer the best advice on what they need to do to improve their sales skills. We have found that real-life experiences are the best way to identify strengths and weaknesses which allows us to customize a specific game-plan for each sales rep.
At D2D Millionaire we also accomplish this by keeping our sales teams smaller so our reps don't feel like they are just a number. With smaller sales teams our sales managers have more time to help individual reps that may be struggling, as well as those who are doing well to do even better.
Does your pay scale matter in door-to-door sales?
Having a competitive pay scale for your door-to-door sales reps is important, but it isn't as crucial as you may think. Often we find door-to-door sales companies that offer over-the-top compensation plans are usually lacking in other areas as a company.
It's great to get paid a lot when you make a sale, but if the product or service doesn't deliver, you aren't getting paid anything. Selling large volumes of accounts is great, only if the product and service side of things is excellent. A 100% commission is just 0% if your sales cancel.
Great sales training, as mentioned above, can also impact sales rep earnings. Having a rock star compensation plan may help in the recruiting game, but if your sales reps aren't producing on the doors, the compensation plan becomes irrelevant.
All of this can lead into giving your company a bad reputation in the industry and hurt your business in the long-run. At D2D Millionaire, we've found that offering a fair compensation plan, in addition to providing the best sales training, and backing that up with a fantastic service and customer service, is the perfect recipe for sales rep success.
Follow through on these 3 focus points for your door-to-door sales company and your business will flourish.
If you happen to be considering a new door-to-door sales opportunity you will certainly get the best training available as a part of the D2D Millionaire Team. Learn more about becoming a part of our team here!

Did This Blog Help You? If so, we would greatly appreciate if you could comment below and share on Facebook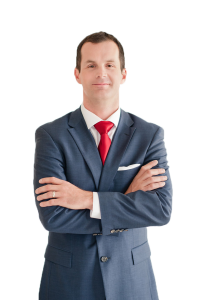 Facebook: www.facebook.com/d2dmillionaire/
P.S. If you haven't done so yet, be sure to Download our Free Podcast on "How To Avoid The Top 5 Reasons Door-to-Door Sales Reps Fail" Click Here For Instant Access!
Did you enjoy this post on, How to set your company apart from other door-to-door sales companies, please retweet and comment below.