One of the biggest challenges while selling pest control door to door is building rapport quickly.
Do you or your sales team get doors slammed in your faces while selling pest control door to door? Do you want your sales team to be more effective while knocking doors? If so, you need to avoid a common mistake and use these techniques for building rapport quickly. When it comes to selling pest control door to door a great way to build rapport is to name drop other neighbors that are either current customers or that have been approached before about your service.
For example, when you approach a new prospect and they open the door you could say something to the effect of, "I was just talking to Julie (and point to her house) about our pest control services…" It's important to note that Julie doesn't already need to be a customer to name drop her name, but it's far more effective if you name drop customer's names.
If the prospect asks if Julie is a customer, of course you would be honest and tell them she isn't and also explain why. However, simply the fact that you mention someone in their neighborhood will help to drop their guard. You can of course do the same thing when selling pest control over the phone by using this same strategy depending on what kind of sales team you have in place.
Avoid this Mistake when selling pest control door to door or over the phone or you could ruin any chance of building rapport
A common mistake untrained sales reps make while selling pest control is they ask if their prospect knows xyz customer or neighbor. When you ask if the prospect knows xyz customer or neighbor it doesn't help the sales process at all, it can only open the door for a potential problem from the prospect. This could happen when selling pest control over the phone as well if you ask the question to the prospect if they know xyz customer or neighbor.
This blunder can destroy rapport if that prospect doesn't actually know their neighbors. The prospect could be new to the area and regardless if they know their neighbors they can still benefit from your pest control service. You could drop street names near that prospect along with the customer or neighbor name in the case they don't know that specific customer. For example, "We were just talking to Matt over on Baker street about our services…" If they don't know Matt they probably are familiar with the street name and this can achieve the same effect while selling pest control door to door or over the phone.
If you happen to be considering a new door-to-door sales opportunity you will certainly get the best training available as a part of the D2D Millionaire Team. Learn more about becoming a part of our team here!
Did This Blog Help You? If so, we would greatly appreciate if you could comment below and share on Facebook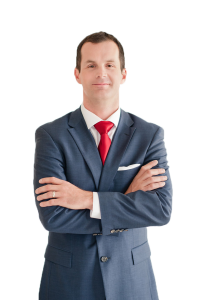 Facebook: www.facebook.com/d2dmillionaire/
Email: robg@D2Dmillionaire.com
P.S. If you haven't done so yet, be sure to Download our Free Podcast on "How To Avoid The Top 5 Reasons Door-to-Door Sales Reps Fail" Click Here For Instant Access!
If you enjoyed this post, Proven techniques for building rapport instantly while selling pest control door to door, please retweet and comment below.