The good news is, the skill set of an effective door-to-door sales rep can be learned, so the question is, who should you spend time teaching the skill set to? In this post we share some tips on what to look for in an ideal candidate while building a door-to-door sales team.
Top door-to-door sales reps have a great work ethic
One thing you'll need to be successful in door-to-door sales is the ability to talk with a lot of people. Door to door is a numbers game and if someone desires to be great, they are going to have to talk to thousands of people.
Thus, finding recruits with a solid work ethic is important. Where should you look for these people and how can you determine if someone might have a solid work ethic?
Certainly you can't guarantee once someone starts working they will continue the work ethic they have displayed in the past, but one thing you can look for while hiring door-to-door sales reps is if they have any volunteer experience.
Having a background of volunteering can certainly help you find people of good character, and in addition to that, if someone is going above and beyond their school work or actual work to volunteer, it could be a good indication of a good work ethic.
Does your potential recruit have a history of playing competitive sports?
Another factor that could relate well to having a good work ethic is playing competitive sports. It's not a requirement that someone has played sports, or was a top athlete growing up, however, there are some similarities in sales success with competitive athletes.
Those with a competitive nature work well in a door-to-door sales environment because they are always looking at those with a better skill-set as motivation for improvement. For example, your company probably has leader boards, rookie of the year awards, MVPs, and contests, which are all similar to the recognition and awards in sports.
People who play competitive sports typically like winning, and have a higher level work ethic than those who don't, making them a good candidate for your sales team. Being the best in sports is similar to making the most sales and being the best on your sales team.
Those who grew up playing sports are also used to practicing and honing their craft. The same principles are required to becoming great in sales, so having a background of playing sports can be a good place to start for finding top recruits for your door-to-door sales team.
It's a tough job but someone has to do it
A great job category to pull from if you are looking to find people with a great work ethic is from manual labor jobs. Working long hours is tough no matter what you do, but combine that with manual physical labor and you have to be extra tough.
This is why people coming from a background of manual labor, such as construction, can be a great pool to pull from when you are looking for good potential recruits.
Not only does this group tend to have a great work ethic, they also have a high level of mental toughness. Working long hours, getting up early, and braving the elements, can all occur in manual labor and on the doors.
When these types of candidates apply their work ethic to the job of selling door to door, often they can make much more than they were making in construction and manual labor. This is a win-win situation for people with a manual labor background.
Previous experience is a plus while building a door-to-door sales team
Finally, another effective area to pull from when looking for potential door-to-door sales reps is people who already have sales experience. One of the toughest parts of door-to-door sales is simply getting through that initial learning curve.
When someone already has sales experience, it can cut down on the learning curve dramatically and then these door-to-door sales reps can start making money faster. When someone has great money coming in after a short period, the likelihood they will leave is lessened.
People with previous sales experience also understand that success in sales often is just a numbers game and the more people they talk to, the faster they will succeed. Since these potential door-to-door sales reps will already know this, their work ethic tends to be higher than those without previous sales experience.
Door-to-door sales works, when you work it, so finding potential recruits with a solid work ethic can set a great foundation for building a successful door-to-door sales team.
If you happen to be considering a new door-to-door sales opportunity you will certainly get the best training available as a part of the D2D Millionaire Team. Learn more about becoming a part of our team here!
Did This Blog Help You? If so, we would greatly appreciate if you could comment below and share on Facebook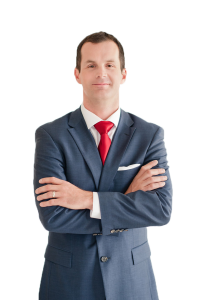 Facebook: www.facebook.com/d2dmillionaire/
P.S. If you haven't done so yet, be sure to Download our Free Podcast on "How To Avoid The Top 5 Reasons Door-to-Door Sales Reps Fail" Click Here For Instant Access!
Did you enjoy this post on, What you should look for in an ideal candidate when building a door-to-door sales team, please retweet and comment below.