The clock is ticking and with this year's door-to-door sales season quickly approaching, you've probably talked to dozens of door-to-door sales company's recruiters. In an effort to prevent you from getting bad advice before you choose which company to sign with, this post covers some things you should know that your recruiter isn't telling you.
Does your door-to-door sales company recruiter lead with integrity?
You might of heard of this saying before, "How you do anything is how you do everything." And this saying most certainly applies to recruiting.
For example, does the recruiter use overly aggressive tactics or guilt trips to try and convince you to work with his/her company? If your recruiter does, there's a strong probability that the company he/she represents uses those same kind of tactics for selling door to door.
If an overbearing recruiter rubs you the wrong way, follow your instincts and look elsewhere. The last thing you'll want to do is sign up with a company that teaches techniques that make you feel uncomfortable.
Even more important, if you find that your recruiter lacks integrity because he/she is not telling you the truth about the job or company, you'll likely be taught sales tactics that stretch the truth or even fabricate the truth. If this doesn't resonate with your moral compass, look elsewhere as there are plenty of options when it comes to selling door to door.
Does the door-to-door sales company recruiter have a vested interest in your success?
Another thing recruiters might not tell you is how much (or little) influence they will have in your success. Meaning, the recruiter is only concerned about getting you to sign, but doesn't care much about how many accounts you sell. If your recruiters compensation is largely based on how many people he/she recruits and less on the success of his/her recruits, this should signal a red flag.
If the recruiter doesn't have much of a vested interest in your success, what they say about the company during the recruiting process, is likely to be unrealistic. This can lead to your experience being less successful than you anticipated.
Ideally you want your recruiter to have some interest in your success. When your recruiter is an owner, manager, or sales trainer, they'll likely have part of their compensation tied into your success, which is a positive for you! Your recruiter should have an ongoing relationship with you after the recruiting process.
Having a win-win relationship between you and your recruiter should give you confidence that they will be helping you to succeed. It will also lead to your recruiter giving you a more realistic picture of what the door-to-door sales experience will be.
How many new sales reps make the cut or come back next season?
Something else you'll want to find out from the company's recruiter is how many experienced reps are back from previous years and how many new reps typically make it through the entire sales season. Be sure to ask this question to several people who work (or who did work) for the company.
Certainly door-to-door sales isn't for everyone, there's a pretty steep learning curve, and some are using the experience as a springboard into another career, but a high sales rep turnover rate could be a sign of other problems.
Low rep retention could signal bad training or a bad service/product. Finding out the size of the sales team you'd be working with is another important piece to this equation. Larger sales teams typically signal a watered-down experience for each member of the team. The large sales team approach may turn out to be the survival of the fittest, which can result in a lot of reps quitting.
Consider these factors when deciding which door-to-door sales company makes the most sense for you to work with. At the end of the day, go with your gut and realize that even if your gut steers you the wrong way, you can simply pick another company to work with the next season.
Check out a full video on what to look for with training in a door-to-door sales company here.
If you happen to be considering a new door-to-door sales opportunity you will certainly get the best training available as a part of the D2D Millionaire Team. Learn more about becoming a part of our team here!

Did This Blog Help You? If so, we would greatly appreciate if you could comment below and share on Facebook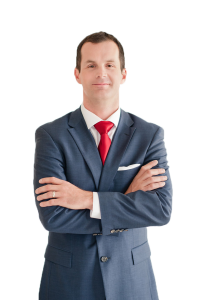 Facebook: www.facebook.com/d2dmillionaire/
P.S. If you haven't done so yet, be sure to Download our Free Podcast on "How To Avoid The Top 5 Reasons Door-to-Door Sales Reps Fail" Click Here For Instant Access!
Did you enjoy this post on, What The Door-to-Door Sales Company Recruiter Isn't Telling You, please retweet and comment below.