A lot of door-to-door sales reps have the mindset of not wanting to bother potential customers, when in reality, potential customers should qualify for the sales rep's time, not the reverse.
Your time is valuable and should be treated as such while you are selling door to door
There is a fine line when it comes to who you should be spending time with in door-to-door sales, and you need to make sure you aren't focused on the wrong people. Your goal should be to qualify about 50% of the people you are talking to while selling door to door.
Too many times people try and sell to potential customers who aren't really interested and don't have any intention on buying from you. Doing this will cost you time and money. If someone doesn't fit into specific criteria by qualifying, you are better off moving on to the next person.
This also doesn't mean you shouldn't improve your sales skills and get better at closing, handling concerns, or that you should prejudge a potential customer before speaking to them. However, it does mean that a potential customer must hit specific criteria before you spend an excessive amount of time with them.
You shouldn't prejudge potential customers or territories, but it's certainly a good idea to sort them in order to make sure someone qualifies for your time.
Key things to look for to know if someone qualifies for your time when you are selling door to door
There are 4 main qualifiers you should look for when you are talking with a potential customer to determine if they are worth your time. The first thing you should be on the look out for is if your potential customer inquires about the cost of your products or services.
When someone asks about the price of what you are selling, there is at least some sort of interest expressed in possibly purchasing it. Of course at this point you don't want to immediately answer how much the products are, but there is at least enough information to know this person is worth continuing the conversation.
You'll want to reveal the price after you have gone through your value build and service explanation so the potential customer at least knows what the value is for the price you quote. People will tend to make a snap judgement if they are going to buy or not based on price, and more often than not, they won't buy if they don't understand the value they are getting.
The next thing to look for while qualifying a prospect is if they ask questions about your products or services. For example, if you are marketing pest control and your potential customer asks, "What kind of pests do you treat for?" this is a good indication they have pests and are interested.
The third qualifier is if the person already owns or subscribes to a product or service similar to what you are offering. This might seem confusing as to how it would be beneficial for the customer to already have what you sell, but this is where switch overs can come into play.
If they have what you are selling you should use this to your advantage in that they already see value in your product or service. It's a good idea to compliment them for using what you are selling and then talk about why other people have switched over from their current service to your service. Having a thorough understanding of what differentiates your product or service from what they are already using is key to switch overs.
The last thing you should be looking for in order to qualify more prospects is if you observe a need for your product or service. Let's say you are marketing security systems. If you see that a home doesn't have a security system and notice areas around their home that are susceptible to a burglary, you could point these areas out to a potential customer in an effort to build value in what you are selling.
When you observe a need there is an automatic reason for you to be talking about your products and services in addition to that potential customer qualifying for your time. This will help you come off as a messenger of good news as well, instead of just being someone trying to sell them something.
Obviously if your potential customer qualifies in one of these ways it won't 100% guarantee the sale, but it certainly will keep you on track for spending your time with the right people who are much more likely to be buyers.
If you happen to be considering a new door-to-door sales opportunity you will certainly get the best training available as a part of the D2D Millionaire Team. Learn more about becoming a part of our team here!

Did This Blog Help You? If so, we would greatly appreciate if you could comment below and share on Facebook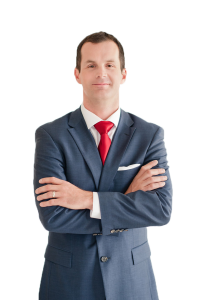 Facebook: www.facebook.com/d2dmillionaire/
Email: robg@D2Dmillionaire.com
P.S. If you haven't done so yet, be sure to Download our Free Podcast on "How To Avoid The Top 5 Reasons Door-to-Door Sales Reps Fail" Click Here For Instant Access!
Did you enjoy this post on, Do You Have The Right Mindset For Qualifying Your Prospects In Door-To-Door Sales and selling door to door, please retweet and comment