Most people like others who are similar to them. This plays an important role in door-to-door sales as mirroring tone can go a long way to help increase sales.
What mirroring tone can do with your potential customer while selling door to door
When it boils down to it, most people tend to do business with people they like and respect. Mirroring your potential customer can help you create rapport and trust faster.
For example, if your potential customer is loud and boisterous, you can match this to be more like them. Or, if they are soft spoken, you can mirror their softer tone. Either way, as long as you are mirroring their tone, you will be able to lower their guard.
A former D2D Millionaire sales rep named Chris, used mirroring effectively when a potential customer answered their door upset that he was trying to sell them something. Chris mirrored their tone by also acting upset that he was supposed to be out working on such a nice day. He said, "Sorry to bother you, but my boss is making me come out here today and I'm not too happy about it. I'm supposed to tell you what's going on in your neighborhood…"
The annoyed prospect eventually lowered her guard sympathizing with Chris's plight and ended up hearing him out and becoming a customer. Mirroring worked in this instance as it lead to a sale.
You can mirror body language as well depending on the situation
Mirroring body language can be both detrimental or beneficial depending on how your potential customer is positioned. It could either build rapport, or position yourself in a way that shows a lack of confidence.
A few areas to focus on when it comes to body language are things like your body positioning, eye contact, facial expressions, and hand movements. Typically you'll want to focus on mirroring tone and pitch while talking to potential customers, and  focus on having good body language.
You can also look for ways the potential customer is mirroring your body language and know this is a sign of respect. Generally a prospect who is mirroring your body language will be a likely candidate to buy what you are selling.
One of the best body language tells a potential customer might make is leaning on their door frame. A quick way to check out how you are doing with building rapport is to lean against the frame of the door of your potential customer and notice if the person mirrors you by leaning on the other side of the door frame. This is a direct indicator of mirroring your body language.
Mirroring can be challenging when you are first trying to implement it as sales rep. However, when you practice making each conversation unique and personalized to each potential customer with both what you say and how you say it, you will be perceived as a messenger of good news rather than just another pushy salesperson. This will further help you get even better results while you are marketing door to door.
If you happen to be considering a new door-to-door sales opportunity you will certainly get the best training available as a part of the D2D Millionaire Team. Learn more about becoming a part of our team here!

Did This Blog Help You? If so, we would greatly appreciate if you could comment below and share on Facebook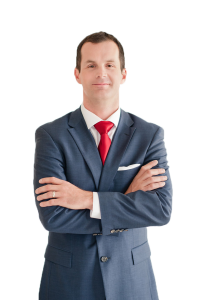 Facebook: www.facebook.com/d2dmillionaire/
P.S. If you haven't done so yet, be sure to Download our Free Podcast on "How To Avoid The Top 5 Reasons Door-to-Door Sales Reps Fail" Click Here For Instant Access!
Did you enjoy this post on, Does Mirroring Your Potential Customer Work In Door-to-Door Sales, please retweet and comment below.