Like most everything worthwhile, there is a learning curve when picking up a new skill. Door-to-door sales is no different. However, much of what is needed to be successful as a door-to-door sales rep can be learned before you knock your first door. The time and effort you put into preseason training could make the difference between an average season and a great one.
Does the door-to-door sales company you are going to work for have preseason training?
What you do to prepare for success selling door to door is just as important as taking the daily action steps necessary for success. Your success will only grow to the point that you do.
This is why it's important to decide to sign with a company that puts an emphasis on preseason training. Would you rather learn through trial and error on the doors, or make the necessary  mistakes that come with learning a new skill during preseason training meetings?
Certainly a large part of getting through your learning curve will come from actually talking to potential customers on the doors, but you shouldn't have to solely rely on that to learn the proper skills.
If the door-to-door sales company you decide to work with doesn't have a solid preseason training program in place, it can drastically diminish the kind of experience you'll have selling for them.  Look for a company you can grow and develop with, as well as ideally some sort of preseason training program to help you get better results faster when you do actually start knocking on doors.
Even just having the basics of a good initial approach, can set you way ahead of many door-to-door sales reps just trying to figure it out on their own.
In addition to having preseason training, ideally you'll want to sign with a company that has ongoing sales training and support. When choosing a door-to-door sales company to work with, make sure you aren't just a number, and that they want you to truly succeed.
What aspects should you focus on when you are just getting started in door-to-door sales?
There are certainly many things you'll want to get good at while selling door to door, but one of the key foundations to selling effectively is having a solid initial approach. More often than not, you have one opportunity with your potential customers, and if you don't come off as a messenger of good news, you'll have a hard time making the sale.
The foundation of a great initial approach is having a good icebreaker. This is a way to engage your potential customer when you first approach them. Ideally your icebreakers and initial approaches should be completed in the 30 – 45 second range.
A good icebreaker will acknowledge things you observe about your potential customer or their surroundings. It could be the shirt they are wearing, toys in their yard, or even a team banner hanging from their house.
Too many door-to-door sales reps jump right into their initial approach without using an icebreaker. This makes you appear like a stereotypical sales rep. That being noted, don't waste the potential customer's time by dragging out your icebreaker.
As a door-to-door sales rep you are already at a slight disadvantage because you weren't invited to the person's home. Thus, your job is to make your potential customer not feel like that is the case.
When you talk without getting to a point, it's likely you will annoy potential customers and leave them wondering why you are there.
If you happen to be considering a new door-to-door sales opportunity you will certainly get the best training available as a part of the D2D Millionaire Team. Learn more about becoming a part of our team here!

Did This Blog Help You? If so, we would greatly appreciate if you could comment below and share on Facebook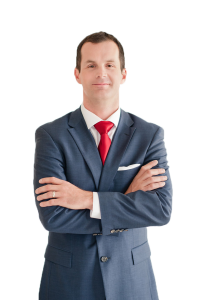 Facebook: www.facebook.com/d2dmillionaire/
P.S. If you haven't done so yet, be sure to Download our Free Podcast on "How To Avoid The Top 5 Reasons Door-to-Door Sales Reps Fail" Click Here For Instant Access!
Did you enjoy this post on, Does your door-to-door sales company have preseason training, please retweet and comment below.