No matter what market you are selling door-to-door in, you are eventually going to experience bad weather, and here are some tips to increase sales in bad weather.
Make the difference of thousands of dollars in lost revenue in door-to-door sales
Depending on what company you are with, you may or may not "have to" knock on doors if the weather is too bad. We have found that there are only about 10% bad weather days where you are unable to knock doors. Even if the days are a little bit rough, knowing the right way to deal with the bad weather can make the difference. You might not work a full day when the weather is bad, but just adding a few extra sales can really add up long-term.
Tips for dealing with cold weather to increase sales
The number one thing you need to increase sales in bad weather is to simply be prepared. Most people don't take the time to bring along appropriate clothing and gear. Improper gear is the main reason people don't make as many sales as they could in bad weather.
In warmer states, be sure to bring the appropriate gear, even if it seems unnecessary. For example, in a typical warm place like Florida, you may have a random day that could be much colder than expected. Without proper warm clothes, you may have a day wasted on the doors. You might spend the whole day in and out of your car trying to warm up. Even if you rarely use it, it's a good idea to bring extra gear like hats and gloves and even pants and rain gear with you.
When bundling up it's best to have your logo still showing. People already have their guard up when someone they don't know knocks on their door. The last thing you want is to give your prospects more of a reason to be on guard. If you are going to be wearing layers or putting on hats and gloves, try and have at least three of your logos visible. You could do this with branded gear, ID badges, lanyards, branded binders, stickers for iPads, etc. The more branding you have the more official and legitimate you will look. When you don't look official many people won't even open their door for you. You want to look presentable and be able to portray professionalism and be confident, even with extra layers.
Dealing with Rain in door-to-door sales
There are a few common things that annoy most people when selling door-to-door in the rain, and if you are prepared it will make these easier. A common problem is wet socks and shoes. When your socks and shoes are wet it can make door-to-door sales miserable. Often when it rains, it really only comes down hard for a few minutes here and there. If you can avoid being out during these intense down pours you will be able to avoid this problem. Don't make your breaks too long though, because you might end up getting stuck in another down pour and miss your window of opportunity.
Having several back-ups of socks and maybe even an extra pair of shoes in your car is another simple solution to keep you going through a rainy day on the doors. Also having a rain jacket and umbrella might not be the most exciting thing to have, but if it keeps you dry, you can remain professional even during bad weather.
If you are soaking wet when you are talking to prospects, it will be too distracting, and you will have a harder time making sales. You don't need to be holding your umbrella at all times, you can simply leave it out of sight if it bothers you having it while talking to prospects.
How to use weather to your advantage and
increase sales

in door-to-door sales

Depending on your products you can use the weather to your advantage. For example, if you sell pest control there are a lot of ways to talk about how the current weather conditions play into benefits of products. If it's raining you could explain that the rain effects pest populations, such as ants, to become more active after rain storms. You might also explain that your products are different than the ones that they could purchase in stores, and that yours stay and last longer even in the rain.

If it's hot out you could talk about how that pests tend to move indoors and become more active when it's hot out. Know your products and find a reason why it makes sense for you to be out in different kinds of bad weather conditions. If your reason makes sense and flows well with your sales pitch and value build, having bad weather can bring you an additional advantage while selling. Applying these tips can really help you to increase sales even in bad weather.
If you happen to be considering a new door-to-door sales opportunity you will certainly get the best training available as a part of the D2D Millionaire Team. Learn more about becoming a part of our team here!
Did This Blog Help You? If so, we would greatly appreciate if you could comment below and share on Facebook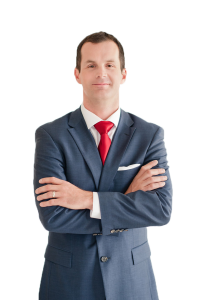 Facebook: www.facebook.com/d2dmillionaire/
Email: robg@D2Dmillionaire.com
P.S. If you haven't done so yet, be sure to Download our Free Podcast on "How To Avoid The Top 5 Reasons Door-to-Door Sales Reps Fail" Click Here For Instant Access!
Did you enjoy this post on, Easy ways to increase sales in bad weather, please retweet and comment.[/vc_column_text][/vc_column][/vc_row]