From time to time when you are selling pest control you may get a potential customer asking if they can just try it once instead of getting an annual service set up. This post gives you a few tips on how to answer that question and get a service agreement signed.
Know you product and educate your potential customer on proper expectations while selling pest control
One thing to really focus on when you are selling door to door, and especially while selling pest control, is to know your product. The more you know about your product and can educate your potential customer on it, the easier it will be to overcome certain concerns and objections.
In this case, we are focused on the concern of trying it once and then seeing how it goes. If you didn't know much about your products and how pest control works, this might seem like a reasonable request from a potential customer.
Agreeing to one-time services with potential customer might bring in a few sales initially, however, in most cases if you agreed to let them try it just once, and portray that a one-time treatment will do any good long-term, you are potentially misleading your customer.
The last thing you want to have happen is having someone buy your service and then cancel a short time later because you gave them improper expectations.
Your goal should be to have your potential customer buy your service and be happy with the results so they will be more likely to become a long-term customer. This keeps your commissions intact, as well as could lead to many more referral customers and business down the road.
How pest control actually works in the long-term
The more you learn about selling pest control and how pest control works as well as pest knowledge in general, the easier it will be to sell more of your products and services.
For example, understanding how pest life cycles work and knowing how to properly explain that to your potential customer can lead them to being happy to get a long-term service agreement.
A one-time treatment might eliminate a majority of the active pests around the home, but depending on how long they have been nesting as well as how well the home is sealed, could only get rid of part of the problem.
In addition, pest control products don't last forever. This should be explained to your potential customers so they understand the concept of the residual life of your products. Professional pest control providers have access to products that last longer than store bought products, but all products will stop working eventually.
Outdoor treatments can help eliminate a majority of pest issues in the home, and many have a resistance to rain, but again, they don't last forever. If your potential customer only went with one treatment, the pests would just start coming back again in 60-90 days as the treatment would have worn off by then.
If you are still struggling to sell a long term pest control service agreement, try watering down the price
In most cases explaining how pest control products actually work and after setting proper expectations with a potential customer, most agree that a one-time treatment doesn't make much sense, however if they are still insisting on going with that, try watering down the price to get that long term service agreement.
Let's say for example your service agreement was for a year, instead of presenting it as the full cost for the year, you could water down the price to how much it is per treatment. Hypothetically if it was $1000 for the year and then you did a treatment each quarter, that would only be $250 per treatment.
You could also water this down to a monthly cost of roughly $84 a month. That certainly seems like something a lot more reasonable if someone thought the $1000 for the year sounded like a lot.
On top of all that if you are selling pest control door to door, you should be offering a limited time discount as well. This can help people get off the fence and have them get started with a long term service agreement, rather than trying to only get a one-time treatment.
Applying these strategies while selling pest control can help you secure more service agreements and make more money as well as avoid people getting started with only a one-time treatment.
If you happen to be considering a new door-to-door sales opportunity you will certainly get the best training available as a part of the D2D Millionaire Team. Learn more about becoming a part of our team here!

Did This Blog Help You? If so, we would greatly appreciate if you could comment below and share on Facebook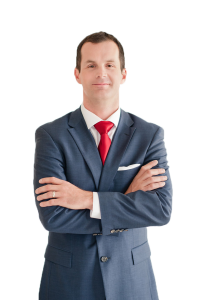 Facebook: www.facebook.com/d2dmillionaire/
P.S. If you haven't done so yet, be sure to Download our Free Podcast on "How To Avoid The Top 5 Reasons Door-to-Door Sales Reps Fail" Click Here For Instant Access!
Did you enjoy this post on, How to answer "can I just try it once?" when you are selling pest control, please retweet and comment below.