A lot of sales reps struggle at selling door to door, and by appearing more professional, potential customers will be more likely to do business with you.
What is your appearance while you are selling door to door?
Unfortunately, some door-to-door sales reps look like they just rolled out of bed when they are talking to potential customers. You only have one chance at a first impression with your potential customers, so make sure you make a good one.
Do you have several forms of identification for the company you represent? Often struggling sales reps don't really have any forms of identification that shows they are with a specific company.
You can wear things like a shirt with a logo, name badge, lanyard, hat, etc. that are branded to your company. A few bad sales reps have given door-to-door sales a tarnished image in some potential customer's minds, and the last thing you want to happen is them thinking you aren't a legitimate sales rep because you don't look official.
Other things that could cause your potential customers to think you aren't professional could be things like unkempt hair, untidy facial hair, wrinkled shirts, exposed tattoos, among other things. The biggest thing is to avoid things that can take your potential customer off track and away from your message.
Using visual aids is another effective way to come off professional as a door-to-door sales rep
Having sales aids and visual aids can be another great way to position yourself as an expert and professional. It's one thing to verbally explain your products and services, but it becomes a whole new level when you are able to add visual aids to your presentation.
This can also help keep your potential customers focused on your offer. As the saying goes, a picture is worth a thousand words, this holds true while selling door to door as well.
Sometimes depending on what you offer it may get confusing to a potential customer if it's an area they aren't too familiar with. For example, if you market pest control, there are probably products and types of pests, or industry lingo that your potential customers have never encountered previously.
Using a visual aid can make your message come across and simplify understanding for your potential customer. This will lead to more sales and a feeling that your company knows what it's doing.
Are you using excessive filler words?
Another thing that can cause you to sound less professional is using too many filler words. These are things like saying, umm, well, you know, like, or any other statement you repeat over and over excessively during your sales process.
Using excessive filler words will make you come off as nervous and not confident about what you are selling. People want to buy from someone who knows what they are talking about and is an expert at what they do.
When your confidence appears lower it makes your potential customer trust you less and think that what you have to offer must not be any good. In their minds, if this sales rep isn't confident about what they are selling, I shouldn't be either.
On top of that, using excess filler words can become very annoying. Like, imagine if like, you know your sales pitch, like, sounded like this…ouch, good luck with that.
If you are really struggling with using excess filler words it would be a really good idea to practice your sales pitch and value build outside of just talking to live potential customers. When you are comfortable with what you are selling and the sales process, it makes it a lot easier to avoid using excess filler words.
Focus on having a professional appearance, using visual aids, and avoiding filler words, and your sales numbers will start to increase when you are selling door to door.
If you happen to be considering a new door-to-door sales opportunity you will certainly get the best training available as a part of the D2D Millionaire Team. Learn more about becoming a part of our team here!

Did This Blog Help You? If so, we would greatly appreciate if you could comment below and share on Facebook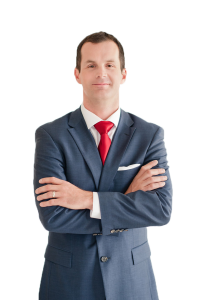 Facebook: www.facebook.com/d2dmillionaire/
P.S. If you haven't done so yet, be sure to Download our Free Podcast on "How To Avoid The Top 5 Reasons Door-to-Door Sales Reps Fail" Click Here For Instant Access!
Did you enjoy this post on, How to be more professional while selling door to door, please retweet and comment below.