It would be great if every person you talked to while selling door to door bought from you without expressing any concerns. However, this is extremely rare because most often you will get an objection (or several) from each prospect.  Today's post is about how to buy yourself more time to overcome any objection.
How to act when you get an objection while selling door to door
A common mistake sales reps make is wearing their emotions on their sleeves. Basically this means they don't have good body language and facial expressions when they get objections.
It doesn't matter how crazy or outlandish someone's objection is, you need to act like you hear it all the time. If your body language or facial expressions say otherwise, you are going to have a hard time overcoming that objection.
Also, don't react negatively to an objection. This could make the potential customer feel justified for having the objection. This is the last thing you want to have happen in sales.
Use buffer and transition words to buy yourself time to handle objections and concerns
An effective way to assist you in gathering yourself when you run into an objection with your prospects is to use buffer words and transitional phrases. This can also help you maintain your composure and keep your potential customers at ease.
Some of the most common transitional phrases and buffer words are as follows. "That's a great question.", "I've heard the same concern from a few other neighbors." , "Well that's exactly why I'm here.", "I can appreciate that.", "I get it and I completely understand where you are coming from.","That's fine, let me just tell you what I'm doing for your neighbors."
In addition to buying you some extra time to gather your thoughts and respond appropriately, buffer words and transitional phrases also let your potential customer know they have been heard.
Customers still buy even if they have objections and are more likely to do so depending on how their objections are handled. Unfortunately, a common mistake sales reps make is jumping down their prospects throat immediately after hearing an objection and try to overcome it before they fully hear out the prospect and show some understanding.
When a potential customer feels they have been heard and are being listened to, they are much more responsive when you try and overcome their objection. Staying calm and collected is essential to becoming a great sales rep. When you use transitional phrases and buffer words it can help you do just that.
If you happen to be considering a new door-to-door sales opportunity you will certainly get the best training available as a part of the D2D Millionaire Team. Learn more about becoming a part of our team here!

Did This Blog Help You? If so, we would greatly appreciate if you could comment below and share on Facebook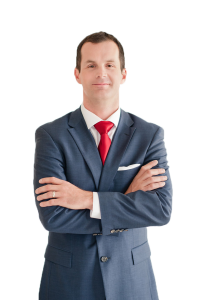 Facebook: www.facebook.com/d2dmillionaire/
Email: robg@D2Dmillionaire.com
P.S. If you haven't done so yet, be sure to Download our Free Podcast on "How To Avoid The Top 5 Reasons Door-to-Door Sales Reps Fail" Click Here For Instant Access!
Did you enjoy this post on, How to buy yourself more time when you get objections while selling door to door, please retweet and comment