Some days it seems like the world is against you while selling door to door, especially if you are new, but it doesn't have to be that way. When you have a legitimate reason for being on somebody's doorstep, it makes for a great way to get potential customers to hear you out.
Use name-dropping as the foundation of selling door to door effectively
Many door-to-door sales reps get lackluster results because they don't lay the proper foundation when they first talk to potential customers. One essential part of this groundwork is using name-dropping effectively.
A cornerstone of an effective initial approach in door-to-door sales is letting your potential customer know why you are there, without throwing out the, "I'm just another sales person" vibe. Name-dropping effectively can establish this and it positions you simply as a messenger of good news, rather than just being someone there to sell them something.
How should you establish name-dropping? The first place you should focus on is with existing customers and then branching out from there. You can certainly start marketing door to door anywhere, but ideally you'll want to start your door-to-door sales campaign by branching out from your existing customer base.
Lead with just letting you know…
One of the things that separates a messenger of good news with your average sales rep is they lead with name-dropping and simply share why they are in the neighborhood, rather than getting right into a sales pitch.
For example, amateur sales reps start off with something like, "I'm with ABC Lawn Care and we are out here selling our latest service, do you have any interest in that?"
A professional door-to-door sales rep follows a slightly different approach by starting with a name-drop and transitioning into why they are there, in a non-threatening or "pitchy" manner.
For example, "Hi I'm Joe with ABC Lawn Care and we just finished setting up an appointment with the Davidson family next door, and they wanted me to let the other neighbors know about the special discount we were offering to the next two neighbors that decided to fill in a couple other spots we have for tomorrow in case you might want to take advantage of it as well. I'm just curious what company typically does your lawn care?"
Add in visual aids to get even better results
It isn't required that name-dropping is just with people who recently signed up for your service, or even that they were existing customers, but it certainly helps and gives you more credibility.
Of course you don't lie to potential customers or tell them someone is a customer when they aren't, but you can name-drop by simply saying you were talking to the Samson family about your offer and were just letting the other neighbors know as well…
The best name-dropping technique you can use would be to show a completed service agreement of a neighbor to the potential customer you are talking to. Another example of an effective visual aid you can use along side name-dropping is a rate card.
You could say something like, "I'm not sure if you have heard about it yet or not, but we are in the area the next few days and we have a few discounted spots available to the next 3 neighbors who reserve them. The Smiths actually just got started as well, and instead of paying the full price as you can see here (showing your potential customer the normal rate), they ended up only paying $___ and saved $___ and we were just letting the other neighbors know…"
Implement these name-dropping tips in conjunction with using visual aids, and you'll experience better results and first impressions with your potential customers.
If you happen to be considering a new door-to-door sales opportunity you will certainly get the best training available as a part of the D2D Millionaire Team. Learn more about becoming a part of our team here!

Did This Blog Help You? If so, we would greatly appreciate if you could comment below and share on Facebook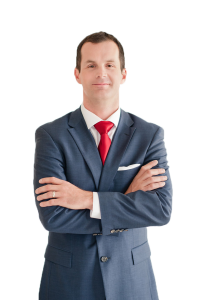 Facebook: www.facebook.com/d2dmillionaire/
P.S. If you haven't done so yet, be sure to Download our Free Podcast on "How To Avoid The Top 5 Reasons Door-to-Door Sales Reps Fail" Click Here For Instant Access!
Did you enjoy this post on, How to get potential customers to hear you out while selling door to door, please retweet and comment below.