Finding new recruits for your door-to-door sales program is very similar to approaching a new potential customer on the doors. You need to have a solid first impression with your potential recruits. In this post you'll learn some tips on how to be a better door-to-door sales recruiter.
You are being judged as a door-to-door sales recruiter
Obviously you know that your company has great products and services, and a good compensation plan for your sales reps, otherwise, why would you be working for them. That being said, having all those things in place can certainly help you recruit more sales reps, but it isn't everything.
First and foremost, new potential sales reps are buying you, not just your company. If they aren't sold on you, they will be far less likely to work for your company. This makes having a good first impression very important for your recruiting process. Just as a new potential customer will judge a door-to-door sales rep based on their initial approach, so will new potential recruits.
Have your own 30 second elevator pitch for recruiting
With door-to-door sales your first few seconds with a potential customer can make or break the sale. The same thing goes for talking to your new potential recruits.
This is why having a thought out 30-second elevator pitch for them is so important. The first few seconds you talk with a potential recruit can either push them away from your company, or create curiosity for them to learn more.
You'll want to have an elevator pitch that both catches their attention, but also keeps them interested to fully hear you out.
You need to represent your company well
Along with having an effective elevator pitch for your recruiting process, you'll also want to look the part. You are your company's walking, talking, billboard and how you represent your company is important.
Most new door-to-door sales rep recruits are going to judge your company and sales position based on you. If you portray behavior that is rude, aggressive, arrogant, pushy, or any other negative characteristic, that is how your potential recruits will see your company as well.
Ideally you aren't just a recruiter for your company and you also have future interaction with these reps. That could be as a sales manager, trainer, or even owner of the company.
If that's the case, you can further explain to your potential recruits that you aren't just there to sign them up for your company, but you'll be around to help them long-term.
Some door-to-door sales companies focus on the number of reps they bring on and assume with enough numbers some will stick. That's certainly one approach, but we recommend having a solid training program and support in place to help all of your reps succeed.
This recruiting approach will not only develop a better reputation for your company, but many reps will come back multiple years in a row because of their good experience. They might even refer friends to your company, making your job as a recruiter even easier!
If you happen to be considering a new door-to-door sales opportunity you will certainly get the best training available as a part of the D2D Millionaire Team. Learn more about becoming a part of our team here!

Did This Blog Help You? If so, we would greatly appreciate if you could comment below and share on Facebook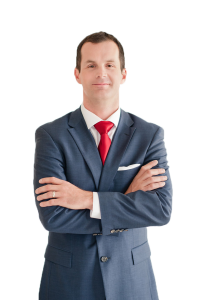 Facebook: www.facebook.com/d2dmillionaire/
P.S. If you haven't done so yet, be sure to Download our Free Podcast on "How To Avoid The Top 5 Reasons Door-to-Door Sales Reps Fail" Click Here For Instant Access!
Did you enjoy this post on, How to make a good first impression as a Door-to-Door Sales Recruiter, please retweet and comment below.