A common mistake sales reps make while marketing door to door is they don't have a great reason for being at a prospect's home and instead of coming off as a messenger of good news they come of as just another person trying to sell them something.
Keys to Name Dropping
One of the best ways to properly position yourself as to why you are at a potential customer's home is to effectively use name dropping. The most effective form of this is to use existing customers that are in the neighborhood.
When you do this it can create a sense that you are a member of the community and it's natural for you to be there. If you don't have existing customers in the area there are still a few ways to start name dropping and create a similar result.
Ask for people's names when you talk to them. Don't make it awkward and be too aggressive about it but after doing your icebreaker it could be a time once their guard has dropped to ask for it. You could also ask for their name as you are wrapping up everything even if they didn't buy from you.
Something to keep in mind is to never mislead someone by saying that people you have talked to in the neighborhood are customers when they are not, but mentioning that you talked to them is enough to get started.
Find out common issues neighbors are having in relation to your products or service while you are marketing door to door
In addition to finding out names of neighbors and using those names in future approaches, you want to find out what kind of problems are in the area and how your product or service can fix those problems.
For example, if you are selling pest control you'll want to find out the types of pest issues people are commonly dealing with in the area. If you are marketing internet services, you could find out how people's experience is going, such as if they are experiencing interruptions in service, lag time while playing online games, or slow buffering while watching Netflix.
The more information you can gather and find out about where you are marketing door to door and the common problems in the area the better. This can become a natural lead-in for why you are there and can help position yourself as a messenger of good news.
Part of your approach might sound something like this, "Hey I'm Jim with XYZ cable company and I was just talking to the Jim and Sue down the road and they have been experiencing some issues with their internet service's speed and reliability, so I'm here because we are in the area filling up a few spots on our routes with our service and are offering a big discount for the people that fill those spots. One of the things our customer's love is that they have experienced faster speeds and better service with us compared to their current service provider. In fact, who have you guys been using as your internet service provider?"
When you name drop and speak to common problems in the neighborhood it can go a long way for positioning yourself in the right manner. Not only will this make your sales pitches flow more naturally but it will increase sales as well.
If you happen to be considering a new door-to-door sales opportunity you will certainly get the best training available as a part of the D2D Millionaire Team. Learn more about becoming a part of our team here!

Did This Blog Help You? If so, we would greatly appreciate if you could comment below and share on Facebook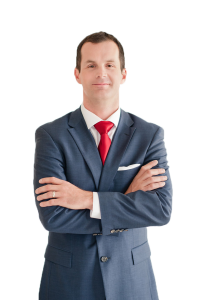 Facebook: www.facebook.com/d2dmillionaire/
Email: robg@D2Dmillionaire.com
P.S. If you haven't done so yet, be sure to Download our Free Podcast on "How To Avoid The Top 5 Reasons Door-to-Door Sales Reps Fail" Click Here For Instant Access!
Did you enjoy this post on, How To Position Yourself As To Why You Are There When You Are Marketing Door To Door, please retweet and comment.