Most people don't enjoy parting with their hard earned money, so while selling door to door it sometimes becomes necessary to water down your offer to make it seem like a more affordable purchase.
A key component when you are marketing door to door is knowing how to effectively water down your offer
When you are marketing door to door, one of the most common things you will need to water down is the price of what you are offering. One of the best ways to position your offer when you are selling door to door is with a limited time discount and adding in some kind of bonus offer like free delivery, free installation, or something similar.
A great way to legitimize your special offer while watering down the price is to use a rate card. When you use a rate card it easily and clearly shows what someone would normally be paying for your products or services compared to what they are paying for if they buy while you are there.
Without using a tool like a rate card, you potential customer might think the price you are offering is just your normal pricing, and you are only telling them it's normally more expensive to try and get them to buy from you.
The length of the agreement for purchasing your product is another area you will need to water down while selling door to door
Depending on what you offer as a product or service, the length of your agreement will vary. Some companies may have annual service agreements, while others have 3 to 5 year agreements.
Some potential customers may be wary of getting started with a long-term service agreement, so to put them at ease you can water down how you explain your service agreement.
One thing you can do, if applicable, is talk about your competitors agreements and explain that they are similar or even longer than the agreement your company offers. For example, if you are selling security systems you could say something like, "Some companies require they monitor your system for up to 5 years, but the great thing about our offer is that you only have to commit to 3 years of monitoring."
When you explain the length of your service agreement in this way, it makes what you have seem much more reasonable to your potential customers.
Another option to water down the service agreement length is to frame it as a starter package. Most people like to try things before they buy. You test drive a car before you buy it, you can rent to own, you even grab some samples at the grocery store before you get the whole box. Positioning your offer in a similar manner can help you increase sales.
For example you may say something like, "This isn't one of those huge 5-year commitments like most companies try and lock you into, it's just our 1-year trial program. This way you can get a feel for what we do and if you aren't totally satisfied with our service after the trial run, you aren't obligated to continue. That being said, most of our customers that start with us end up being long-term customers.
Depending on what you offer, your potential customers may need to order larger quantities or receive more treatments to either get the best price or best results for their money. In these situations you may need to water down those options to entice them to buy.
If you were marketing cleaning supplies, you might explain to your potential customer, "For the half price offer I'm including today, you only need to order a 3-month supply. Normally you would have to order an entire years supply to get that kind of discount."
By watering down your offer it can create a reason for your potential customer to get off the fence and take action right away. Implement these watering down techniques while you are marketing door to door and watch your results start to improve!
If you happen to be considering a new door-to-door sales opportunity you will certainly get the best training available as a part of the D2D Millionaire Team. Learn more about becoming a part of our team here!

Did This Blog Help You? If so, we would greatly appreciate if you could comment below and share on Facebook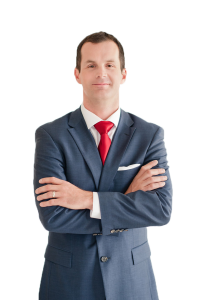 Facebook: www.facebook.com/d2dmillionaire/
P.S. If you haven't done so yet, be sure to Download our Free Podcast on "How To Avoid The Top 5 Reasons Door-to-Door Sales Reps Fail" Click Here For Instant Access!
Did you enjoy this post on, How to water down your offer and increase results marketing door to door, please retweet and comment below.