As the old saying goes, it's the little things that make the difference, and when it comes to selling door to door your body positioning and body language can have a much larger effect than you might think.
Pay attention to how the door opens and how you face your potential customer
It is interesting after watching a lot of footage of sales reps selling door to door, you start to notice the little things that can make the sales situation flop before someone even opens the door. One such example is making sure you pay attention to how the door opens and what it's going to be like when your potential customer answers.
Sometimes we see people standing in the way of how the door is going to open and then when the potential customer answers the sales rep has to completely readjust or lean around the door before they can start to have a conversation. This not only wastes time but it can make both the sales rep and the potential customer feel uncomfortable.
Your potential customer will have a hard time listening to you or buying if they feel uncomfortable. The less you make things awkward the better, so pay attention to how you will be greeted while selling door to door and position yourself in advance to be in a natural place to talk.
Don't create a stand off with your body language and your potential customer
As a door-to-door sales rep, you really want to be coming off as a messenger of good news with your prospects and not as someone who is just there to sell them something. You have a much better chance of creating this energy if your body language is appropriate.
Sometimes sales reps make the mistake of getting in a stand off with their potential customers when it comes to their body language. This can quickly raise your potential customer's guard and can make you come off as aggressive and as someone trying to push something on them, rather than sharing something good they can benefit from.
A simple fix for this issue is to not stand directly square with your potential customer. It's better to stand at an angle to come off as being on their side and gives the impression that you are there to help them rather than force them into something.
The less distractions and obstacles you put between you and your potential customer the better, and having proper body language can help you increase your sales while selling door to door.
If you happen to be considering a new door-to-door sales opportunity you will certainly get the best training available as a part of the D2D Millionaire Team. Learn more about becoming a part of our team here!
Did This Blog Help You? If so, we would greatly appreciate if you could comment below and share on Facebook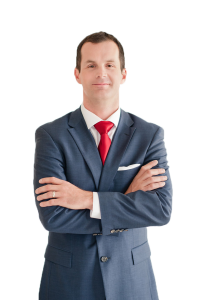 Facebook: www.facebook.com/d2dmillionaire/
Email: robg@D2Dmillionaire.com
P.S. If you haven't done so yet, be sure to Download our Free Podcast on "How To Avoid The Top 5 Reasons Door-to-Door Sales Reps Fail" Click Here For Instant Access!
Did you enjoy this post on, Is Your Body Language While Selling Door-to-Door Killing Your Sales Numbers, please retweet and comment.