Successful door-to-door sales requires great communication skills, but many sales reps are unknowingly sabotaging their results because of a few choice words in their vocabulary while they are marketing door to door.
Avoid the word "problem", or you'll end up having problems marketing door to door
No one really likes to admit to having problems, nor do people like to be accused of having problems. Unfortunately, many door-to-door sales reps say exactly that to their potential customers.
Telling someone they have a problem could immediately lose the sale. Most people don't like to admit their faults especially your potential customers you are just meeting.
Another thing to keep in mind when using the word problem, is that some potential customers might view an issue as a problem, while others might not think it is an issue at all.
For example, if you were marketing pest control you could talk to one neighbor who thinks any bugs in their home is a huge deal, while another neighbor might not bat an eye at a bug here or there.
There are several options you can use in place of problem while you are marketing door to door. They could include: issue, challenge, difficulty, circumstance, situation, or even activity.
For example, instead of saying there is an ant problem in the neighborhood, you could say something like, "We have been noticing some increased ant activity in the neighborhood and some of your neighbors have expressed concerns, so we are out here offering a discount on our services in order to help clear up these issues people have been noticing."
Another stumbling block many door-to-door sales reps run into is the word contract
Most people you talk to don't want to be locked into a long-term contract, so you'll want to avoid using those terms in your vocabulary to increase your results while selling door to door. A better substitution would be to use the term, service agreement.
They both mean basically the same thing, but when you use service agreement, it positions it as how you are going to service and benefit the potential customer, rather than how they are locked into paying you.
Another way to put your potential customer at ease regarding a contract, is by talking about how it is designed to protect them in case your services don't hold up on your end. In this rare circumstance the customer will then have some sort of recourse.
That way your potential customer can feel comfortable in the fact that if they aren't completely satisfied with their results, they have the ability to cancel, get a refund, or whatever was outlined in the service agreement.
Other safeguards for the potential customer may be things like a service guarantee or money back guarantee. The more clear you can be with your potential customers the better, and it can give them more confidence to do business with you.
Focus on how your service agreement benefits them, rather than how it benefits you, and you should be able to increase your results.
Avoid talking about selling or signing up when you are dealing with potential customers
Everyone likes to buy, but no one likes the feeling of being sold. This is why it's important to avoid talking about selling to or signing up your potential customers. For example, you wouldn't want to say something like, "The reason we are here is that we are selling our services to all the neighbors and everyone we sign up will get a limited time discount."
Doing this can unfortunately position yourself as trying to "get" your potential customer, that you don't really care about them, and that you are just trying to sell them something or sign them up.
Your goal is to avoid coming off as just another sales person so be sure to avoid specifically stating you are there to sell them something or sign them up. You want to position yourself as a messenger of good news so instead say something like: servicing, supplying, setting up, providing, or offering.
You should come across as someone who is there to let them know about what you are offering, that several neighbors have decided to take advantage of it, and you didn't want them to miss out in case they wanted to take advantage of it as well.
Focus on avoiding these red flag words and it can help you get more customers started with you and your company.
If you happen to be considering a new door-to-door sales opportunity you will certainly get the best training available as a part of the D2D Millionaire Team. Learn more about becoming a part of our team here!

Did This Blog Help You? If so, we would greatly appreciate if you could comment below and share on Facebook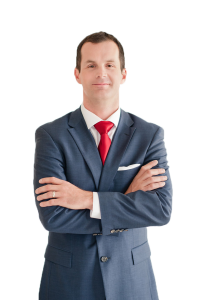 Facebook: www.facebook.com/d2dmillionaire/
P.S. If you haven't done so yet, be sure to Download our Free Podcast on "How To Avoid The Top 5 Reasons Door-to-Door Sales Reps Fail" Click Here For Instant Access!
Did you enjoy this post on, Is your vocabulary costing you the sale while marketing door to door, please retweet and comment below.