Every now and then when you are marketing pest control in door-to-door sales you run into someone renting, so what do you do if you aren't talking to the owner of the home?
You can still make sales when marketing pest control to renters, but you should have proper expectations
You can sell your pest control service to renters, however you should keep in mind the ratio you sign people up who are renters is much lower than when you are selling homeowners. There are some concerns that you will run into and situations you normally wouldn't have to deal with when you are talking to an owner of a home that you do encounter when you are talking to renters.
The first thing you should do when selling pest control to a renter, is explain that they are the ones that are basically going to have to deal with any pest issues. Unless there is a large infestation, the owners probably won't do much.
An occasional pest sighting here and there without a major pest control issue won't really be much of a concern to an owner of the home especially if they aren't living there and having to deal with it on a regular basis. When you explain this to a renter they are more likely to understand the value of your pest control service and if they want to be pest free, they will need to sign up for your services themselves.
Assume the renters will be there long term when marketing pest control to them.
Another strategy you can use with marketing pest control to renters is to assume they are going to be renting past the time your service agreements lasts. For example, if you are marketing a service agreement that lasts a year, you can make a statement along the lines of "I'm sure you're planning to stay here for probably 2-3 years aren't you?" Based on your prospects response, this will give you an idea of how long the renters are planning on being in that home.
If it is more than the length of your service agreement then you can move forward with your sales pitch. If they are not going to be in the home that long there are a couple of options you can use moving forward.
What you should do when

marketing pest control

to renters and they are moving out before your service agreement is over
There are a couple options to move forward when a renter isn't going to be living in the home before your pest control service agreement ends. Depending on what your company's policies are, your customers may have an option to change service locations to where they are moving. If you have this option and your prospects concern is that they are moving out before the service ends, you can let them know they can continue their service if they are moving into an area your company still services.
If your company doesn't do this, your best option is going to be to move on to the next person. A key mistake that people make is spending too much time with the wrong prospects. You can simply thank the prospect for their time and leave your information with them and suggest that when they move and get to a new home to contact you to set up service.
Marketing pest control, like other services, is a numbers game so make sure to leave on a good note and plant a seed for future business and move on to someone more suited to get started with your service today.
If you happen to be considering a new door-to-door sales opportunity you will certainly get the best training available as a part of the D2D Millionaire Team. Learn more about becoming a part of our team here!
Did This Blog Help You? If so, we would greatly appreciate if you could comment below and share on Facebook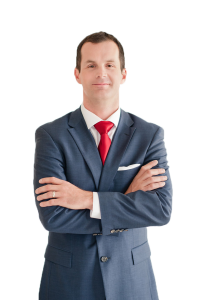 Facebook: www.facebook.com/d2dmillionaire/
Email: robg@D2Dmillionaire.com
P.S. If you haven't done so yet, be sure to Download our Free Podcast on "How To Avoid The Top 5 Reasons Door-to-Door Sales Reps Fail" Click Here For Instant Access!
If you enjoyed this post on, Ways you can effectively be marketing pest control to renters and tips on selling pest control, please retweet and comment.