Pest control sales tips – Are you or your sales teams wasting time on the wrong people and do you sales reps know when to walk away?
If your pest control sales business is not where you would like it to be, one mistake you or your reps might be making is not knowing when to walk away and move on to a better prospect. One of the most effective strategies for marketing your business will be to have a special offer, or discount, or added service for a limited time.
If you are marketing door to door this could be for a limited time or a limited amount of people, if it's over the phone it could be for the next X number of people you contact. As you are prospecting you will get different objections from time to time such as, "I want to think about it.", "I need to talk to my spouse.", "I don't have the money", etc.
If your sales reps start to get these kinds of objections, one strategy is to know when to walk away from the sale. A sales rep could repeat the limited time and/or limited amount of people that get the discount by committing on the spot, however, if the prospect still needs to think about it the sales reps could let them know they are welcome to commit later for the full price.
Pest control sales tips – Have a 'some will, some won't, so what' attitude and

know when to walk away
Another thing sales reps struggle with in pest control sales is having the wrong attitude when they are approaching prospects. Sales reps should know when to walk away because they should be observant and pay attention to body language and how the prospect is acting. If the prospect is looking at their watch, not paying attention, seem distracted, or throwing out irrelevant objections, these are good signs that you should move on to the next person.
Your attitude should be that there are better prospects out there and to not waste your time on people who are unlikely to be sold. Your time could be much more effectively spent reaching out to another person who would be interested rather than trying to convince someone who isn't. When you know when to walk away you also create a fear of loss and sense of urgency with your prospect because when you do that they know you don't need them because someone else will buy, which makes them want it even more.
It won't happen all the time that someone buys because you are willing to and know when to walk away, but it does happen, and also allows you to get to the right people who will be ready and open to buy your products or services.
If you happen to be considering a new door-to-door sales opportunity you will certainly get the best training available as a part of the D2D Millionaire Team. Learn more about becoming a part of our team here!
Did This Blog Help You? If so, we would greatly appreciate if you could comment below and share on Facebook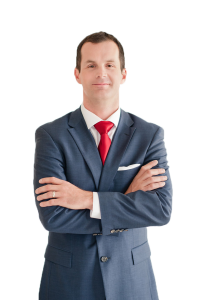 Facebook: www.facebook.com/d2dmillionaire/
Email: robg@D2Dmillionaire.com
P.S. If you haven't done so yet, be sure to Download our Free Podcast on "How To Avoid The Top 5 Reasons Door-to-Door Sales Reps Fail" Click Here For Instant Access!
If you enjoyed this post on, Pest control sales tips: Do you know when to walk away?, please retweet and comment below.