Your initial greeting and sales pitch can make or break you in door-to-door sales.
Door-to-door sales tips – Don't give off the "salesman vibe"
One thing that can throw up instant red flags, and that can give off the "salesman vibe", is a poorly timed handshake. Most of the time using a handshake in your initial sales pitch can be awkward for you and your prospect. Typically you use a handshake with meeting someone new that is a mutual friend or business associate, not a random person who knocks on your door.
A better timing of the handshake would be at the end of a good conversation with the prospect or after the sale. Going for the handshake right away can turn people off and make them see you as the "door-to-door salesmen" stereotype. Most of the time people are a little standoffish to begin with when they are opening their door, and a poorly timed, attempted handshake, can make things worse.
You might be a great salesman but when your prospects look at you like one, instead of a messenger of good news, it can hurt you. When your prospects simply see you as a messenger of something that can help them, it lowers their guard and they are more likely to listen to you. If they see you as the "door-to-door salesman" stereotype they most likely won't even hear you out.
Ask questions that open the conversation in your sales pitch
Another mistake that door-to-door sales reps make is when a prospect has a concern or objection and the sales rep asks a question that solidifies the prospect's concern. Your goal with your questions should be to open the conversation towards making the sale. For example, let's say you were marketing pest control and your prospect said they already had a treatment recently. A bad question would be something along the lines of "I take it your pest problem is taken care of then?" All your prospect has to say is yes to that question and you basically killed your chance of a sale.
A better open ended question you could ask would be something like, "What pests are you being treated for?" You could also ask about pests that you have been seeing in the neighborhood by saying something like, "We've seen a lot of ant activity in the area, were you also being treated for ants?" If the prospect doesn't have an ant issue then you could talk about the effectiveness of getting a service to prevent ant activity from getting inside their home.
If you are not getting the sales you think you should be, you may be making little mistakes like these and not even know it. An additional service that D2D Millionaire provides to its members is an evaluation service. Send in your videos on the doors and we can step by step breakdown areas for improvement and help you take your skills to the next level.
If you happen to be considering a new door-to-door sales opportunity you will certainly get the best training available as a part of the D2D Millionaire Team. Learn more about becoming a part of our team here!
Did This Blog Help You? If so, we would greatly appreciate if you could comment below and share on Facebook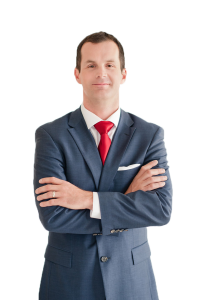 Facebook: www.facebook.com/d2dmillionaire/
Email: robg@D2Dmillionaire.com
P.S. If you haven't done so yet, be sure to Download our Free Podcast on "How To Avoid The Top 5 Reasons Door-to-Door Sales Reps Fail" Click Here For Instant Access!
Did you enjoy this post on, Are you making these mistakes with your sales pitch?, please retweet and comment.