One of the big reasons sales reps have customers cancel is they don't set proper expectations when selling a pest control agreement.
Don't waste all of your time selling pest control accounts that will end up canceling because of improper expectations
This doesn't only apply for selling pest control but any business you may be marketing door-to-door. If your potential customer doesn't have the right expectations of what your company can deliver it will lead to a high cancellation rate.
For example, if you as a sales rep give the customer expectations that after the first pest control service they will have all of the issues in their home magically disappear and never be heard from again that is setting an unrealistic expectation. A regular pest control service may not even address all of the pest issues your prospect has encountered.
If you make promises that you or your company can't back up it sets up your customer to cancel regardless of how good your products or services are.
Another area you want to set proper expectations is in how long you should expect before seeing improvement
One reason you might get a lot of cancellations when selling a pest control service is when your customers don't understand that a one-time treatment isn't enough. You should explain to your customers that while they will see some improvement after one treatment it will obviously take time and multiple treatments to completely eliminate some pest issues.
Services such as removal of a wasps nest may be more of a one-time service, but other things like a spider infestation may take more time. Promising instant results and that one treatment will eliminate all pest activity will likely lead to a cancellation. You will definitely see some results after a short time, but keep in mind that most infestations can take multiple treatments. After all, it's called pest control, not pest elimination.
You need to explain that pest control like many other things doesn't last forever and that repeat treatments are going to be necessary depending on what results they want. It's a lot like getting in shape at the gym. You can't work out one day and expect to be in great shape forever.
There is also a compound effect where you may need more treatments upfront to eliminate the problem but then switch to more of a maintenance program once results have been reached.  Again like at the gym. It may take a lot of effort to get in shape up front, but once you are in shape, you can reduce your intensity to maintain your results.
Setting proper expectations with your potential customers will lead to keeping more of your sales as well as happy customers in the long term.
If you happen to be considering a new door-to-door sales opportunity you will certainly get the best training available as a part of the D2D Millionaire Team. Learn more about becoming a part of our team here!
Did This Blog Help You? If so, we would greatly appreciate if you could comment below and share on Facebook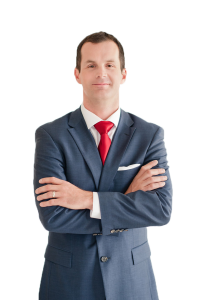 Facebook: www.facebook.com/d2dmillionaire/
Email: robg@D2Dmillionaire.com
P.S. If you haven't done so yet, be sure to Download our Free Podcast on "How To Avoid The Top 5 Reasons Door-to-Door Sales Reps Fail" Click Here For Instant Access!
Did you enjoy this post on, Are you setting proper expectations with your prospects when you are selling pest control, please retweet and comment.