You have one chance at a first impression and you initial approach not only matters when you are selling door to door, but also as a recruiter of door-to-door sales reps.
Both those recruiting and being recruited are being evaluated on first impressions
We've talked about what to look for in a door-to-door sales company as well as what to look for in a door-to-door sales recruiter in other posts, so understand as a door-to-door sales recruiter you are being judged on first impressions as well.
As a door-t0-door sales recruiter you represent your company and business so make sure you are professional. This means that you are well dressed, organized, have a great presentation, and are personable among other things.
You are the first impression and how new sales reps will view the company, so if you give them an unprofessional or bad impression, the chances of them working with your company go down.
What factors do you want to bring up with your potential recruits
This may not be possible with every company if you are solely a recruiter, but if you are also a sales manager, owner, sales trainer, or have some sort of vested interest in your recruits success bring that up in your presentation.
A lot of door-to-door sales company's recruiters will bring sales reps on, but have no other contact with reps beyond that point. As a sales rep this can be a warning sign that the recruiter may be trying to over hype the results and experience as they might only care about the new rep getting started and don't benefit from their success selling.
Another aspect you can talk about is the superior training and support your company provides, and the other quality aspects of the company such as quality of products, customer service, delivery time, etc. as well. This can let your potential recruits know they have a solid company behind them and not just a compensation structure.
Do you have an effective initial approach?
Do you have a quality elevator pitch for your potential recruits? As on the doors, the first 45 seconds can make or break the sale, making sure that as a recruiter your initial approach is attractive is important.
You need to effectively catch your potential recruits attention right away or they will lose interest quickly. This is especially true if you are recruiting in college markets.
Often you'll find most companies build their door-to-door sales teams with students on their summer breaks from college. This is a great potential candidate pool, but there are going to be many companies going after the same candidates.
Make sure your company stands out from the rest by being professional, wearing company branded clothes, and being personable in addition to having a great offering can really set yourself apart.
Hype only goes so far and might get a few recruits to take an initial look, but if your company doesn't have a solid training program, great products, and company support to back up the initial excitement you'll have a harder time keeping solid recruits for selling door to door.
If you happen to be considering a new door-to-door sales opportunity you will certainly get the best training available as a part of the D2D Millionaire Team. Learn more about becoming a part of our team here!
Did This Blog Help You? If so, we would greatly appreciate if you could comment below and share on Facebook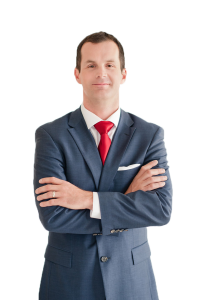 Facebook: www.facebook.com/d2dmillionaire/
P.S. If you haven't done so yet, be sure to Download our Free Podcast on "How To Avoid The Top 5 Reasons Door-to-Door Sales Reps Fail" Click Here For Instant Access!
Did you enjoy this post on, The Importance of First Impressions as a Door-to-Door Sales Recruiter, please retweet and comment below.