It doesn't matter what you sell or market, you will eventually run into the concern of your potential customer saying, "I can't afford it." Thankfully when someone says this, it isn't always a deal breaker. In this post we cover tips for dealing with the "I can't afford it" concern while marketing door to door.
"I can't afford it" can come from any sort of neighborhood and from all kinds of potential customers
Unfortunately you can get this concern in all kinds of neighborhoods, and it could be a valid objection in many cases, but also a complete fabrication as well. That's where the challenge comes in to play with this concern.
Certainly if you see a very high frequency of this concern in a particular neighborhood, you may be knocking in an area outside of the financial capabilities to purchase your offer, but in most cases, that won't be the real reason for getting that concern. More often, you'll get this concern from potential customers because of factors outside of them actually not being able to afford what you are offering.
One major reason for getting this concern from potential customers, is that you aren't properly building value for what you have to offer. People love to buy, but hate to be sold.
When your potential customer doesn't understand the value behind what you offer and why they are better off with buying what you sell, then they might feel sold, rather than wanting to buy of their own free will.
Your goal is to build value in what you offer and create a Black Friday sense of urgency, and your potential customer will feel like you are simply a messenger of good news, rather than someone just trying to sell them something.
Are you revealing the price to soon, or to a non-decision maker?
Another common reason you may get the "I can't afford it" concern while marketing door to door is that you aren't actually talking to a decision maker. When someone asks, "How much is it?" that can be a good sign they have at least some interest in buying, but if that person isn't a decision maker, telling them the price could actually push you further away from the sale.
Often you can run into someone who isn't a decision maker, but who wants to know the price and says they will pass on the information to the decision maker. Unfortunately, in most cases, all this potential customer does is pass along the price without building any value in the service.
When a potential customer is allowed to reveal the price to the decision maker without building value, the chances of that person buying goes to almost zero. Most people don't buy on price alone, they buy on value. So without knowing the value of your offer most people won't buy.
Even if you attempt to build value with a non-decision maker and have them ready to buy, rarely will that explanation and value build transfer effectively to the decision maker without you.
For this reason, we recommend not revealing the price to a non-decision making potential customer, or you might be stuck with the "I can't afford it" objection.
Another tip for dealing with the "I can't afford it" objection is to water down the price of your offer
Sometimes if you are dealing with products or services that come in a large quantity or yearly membership, it can seem expensive to some people. One way to avoid this feeling is to water down the price to make it more reasonable to your potential customer.
For example, you might offer a monthly lawn care service for $150 a month. To a potential customer that may sound like they can't afford it, but when you water it down it really amounts to about $38 dollars a week, which seems much more economical.
You could explain, "Instead of spending hours trimming, mowing, treating, and caring for your lawn, you could spend that with your family. I'm sure $38 dollars a week would be worth it to you if you could get your weekends back wouldn't it?"
In this scenario not only are you making the price of your offer sound more reasonable, you are also building more value for your potential customer. There are a lot of ways to water down the price, from cost per treatment, cost per use, cost per unit of product, etc.
You could even water down the price to a daily cost level. In that lawn care example, you could say something like, "Our service really breaks down to about $5 a day. That's basically the cost of a coffee a day to get your weekends back and not have to worry about the hassles of taking care of your lawn anymore."
When you only reveal the price to decision makers, build value in your offer, as well as water down the price when necessary, you'll get better results when running into the "I can't afford it" concern.
If you happen to be considering a new door-to-door sales opportunity you will certainly get the best training available as a part of the D2D Millionaire Team. Learn more about becoming a part of our team here!

Did This Blog Help You? If so, we would greatly appreciate if you could comment below and share on Facebook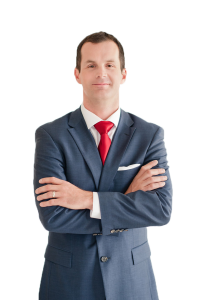 Facebook: www.facebook.com/d2dmillionaire/
P.S. If you haven't done so yet, be sure to Download our Free Podcast on "How To Avoid The Top 5 Reasons Door-to-Door Sales Reps Fail" Click Here For Instant Access!
Did you enjoy this post on, Tips for dealing with the I can't afford it concern while marketing door to door, please retweet and comment below.