A goal you should have is to qualify around 50% of the people you talk to in door-to-door sales, but what do you do with them once they qualify for your time?
In Door-to-Door Sales The Value Build Might Be Your Most Important Step After A Person Qualifies
If you miss the value build step, or have a poor one, your likelihood of making a sale will greatly diminish. There are a couple of stumbling blocks that can keep sales reps from having an effective value build.
One reason reps fail at making the sale and have a weak value build is they reveal the price too quickly. If a prospect qualifies by asking how much what you are selling costs, don't immediately reveal the price because this will lessen your chances of making the sale
The value build is the missing link from a great ice breaker and closing the sale. A price question expresses interest from your potential customer but without the effective value build before attempting the close, you'll end up having prospects make a decision on price alone without understanding the value behind the price.
A few tools you can use to improve your value build while you are selling door to door
Using sales tools will help you improve your value build. It's one thing to try and explain all the value that your company provides, but using pictures can help you get your message across even easier.
The more things you can use to engage your potential customers the better, and using visual aids is a simple way to do this. Using visual aids also helps you to simplify your explanation and make sure your potential customer fully understands what you are talking about.
Depending on what you sell, your potential customer might not fully understand industry lingo, thus having visual aids can simplify your messaging. If you were offering a pest control service, your potential customer might not understand what a granular treatment is and why they would want that, but using a picture to go with it to explain the process can go a long way.
Also, using a rate card is another effective sales tool. One of the best strategies to bring in more sales while selling door to door is offering a one time discount or special bonus offer while you are talking to new prospects. For example, you might offer a 50% discount on their first service if they get started while you are there.
Having a rate card handy can help you with your value build and also during the closing process. When your potential customer can see the normal rates, it validates that what you are offering is something special and should be taken advantage of now instead of waiting later to make a decision.
Focus on having an effective value build while you are selling door to door and use your sales tools to your advantage to help you close more sales.
If you happen to be considering a new door-to-door sales opportunity you will certainly get the best training available as a part of the D2D Millionaire Team. Learn more about becoming a part of our team here!
Did This Blog Help You? If so, we would greatly appreciate if you could comment below and share on Facebook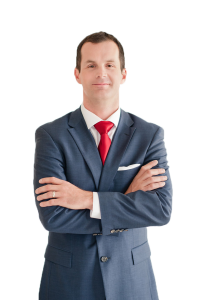 Facebook: www.facebook.com/d2dmillionaire/
Email: robg@D2Dmillionaire.com
P.S. If you haven't done so yet, be sure to Download our Free Podcast on "How To Avoid The Top 5 Reasons Door-to-Door Sales Reps Fail" Click Here For Instant Access!
Did you enjoy this post on, What Do You Do After Someone Qualifies In Door-to-Door Sales, please retweet and comment below.