If you haven't decided on a door-to-door sales company to work with yet this season, you are probably receiving multiple offers and some companies might even be trying to outbid one another to get you to sign with them. So what does it mean when a door-to-door sales company keeps changing their compensation offer to get you to join their company?
Are they willing to do anything to get a recruit?
Does the door-to-door sales company trying to recruit you bend over backwards and give into any possible demand or throw obscene amounts of money at you to try and get you to sign with them? Over-the-top desperation might be a clear sign to look elsewhere.
Success in door-to-door sales is going to require a solid work ethic and it will take time to get through an initial learning curve for most people. At D2D Millionaire we aren't looking to bribe you to work for us as we know we have the best sales training and aren't looking for reps who want something for nothing.
A company playing a bidding war to try and get you to join them might not have much to offer outside of that initial signing bonus. Maxing out your commissions and making the most money isn't based solely on the highest possible commission offered.
Being successful in door-to-door sales requires developing the right skills and if the company doesn't teach you those, it really won't matter how much they pay. You could earn 100% commission, but if you never sold anything it really doesn't matter.
Is the door-to-door sales company compensating for something else with higher commissions and signing bonuses?
Great sales training and commissions aren't the only thing to consider when choosing a door-to-door sales company. A company might be leading with a great signing bonus and not really have much else beyond that going for them.
The commission structure is just one part of finding a good company to work for. The customer service, delivery, and products are all other factors that should be considered when choosing a company.
If the company can't deliver on things like good customer service, timely delivery, quality products or service, the customers you do sell might have a high chance of canceling their service. A high turnover rate can significantly eat into your earnings even if you are making a great commission percentage.
It's not about how many people buy if all of the customers cancel.
What are the management and individual training like?
Another point to find out before you work with a door-to-door sales company is what kind of individual training and support do you have. It's great if the company has a sales training program, but is anything specifically geared to help you as an individual?
Often you might have a single aspect of door-to-door sales you might be struggling with, but if you don't know what you are doing wrong and no one is there to help, you won't fix the issue. This is why having customized, individual training and management support are essential.
At D2D Millionaire, our sales training consists of ongoing evaluations of your efforts on the doors. You are recorded in the field and these recordings are analyzed by experts to help you improve your initial approach, qualifying, value build, closing and more.
With years of door-to-door sales experience, our coaches and managers can pinpoint exactly what you need to improve or change to help you get better results and make more sales. You don't want to get stuck with a company that just throws you into the ocean to see if you will sink or swim.
Be wary of door-to-door sales companies that lack the sales training and support to help you succeed. Recruiters are going to recruit, but that doesn't mean just because you get the highest commission percentage that you'll earn the most money.
If you happen to be considering a new door-to-door sales opportunity you will certainly get the best training available as a part of the D2D Millionaire Team. Learn more about becoming a part of our team here!

Did This Blog Help You? If so, we would greatly appreciate if you could comment below and share on Facebook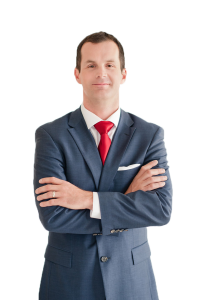 Facebook: www.facebook.com/d2dmillionaire/
P.S. If you haven't done so yet, be sure to Download our Free Podcast on "How To Avoid The Top 5 Reasons Door-to-Door Sales Reps Fail" Click Here For Instant Access!
Did you enjoy this post on, What does it mean when a door-to-door sales company keeps changing their compensation offer, please retweet and comment below.