You have one chance at a first impression and it's no different in door-to-door sales. This post covers what is a good initial approach in door-to-door sales and how to maximize your results.
Don't spend too much time on your initial approach while selling door to door
Often door-to-door sales reps think they need to have some drawn out initial approach that wows their potential customer into hearing more. However, you should only be spending around 30 to 45 seconds on your initial approach to maximize results.
This time frame should be sufficient to get your message across and show you have value to offer your potential customers. Yet, it's not too long that they have time to come up with some kind of excuse to get rid of you and reject what you are offering.
Another benefit of keeping your initial approach short is it will save you and your potential customer time. Time is money in door-to-door sales and the less time you spend with someone who isn't interested or doesn't qualify for your time the better.
An initial approach of 45 seconds is more than enough to gauge interest and determine if it's worth spending more time with that person or not.
Stay on point and cover only what needs to be covered in your initial approach
There are four major keys you need to focus on in an effective initial approach while selling door to door. Who you are, why you are there, what you are offering, and then ask a closing question.
Who you are is a pretty simple start to your initial approach, it consists of simply saying your name, your position, and the name of your company. Feel free to insert some of your personality in your initial approach, but don't let it be too scripted as people will sense you being phony and it will actually have the opposite effect of what you want.
From here you can move into the, why you are there, portion of your initial greeting. The foundation of this step is name-dropping. The most effective way to portray a valid reason for being in the neighborhood is by name-dropping existing customers or at the very least other neighbors you have talked to about your offer.
You can combine this name-dropping with a yes/no question to engage your potential customer with your conversation as well. For example you may say something like, "I was just talking to the Stevens family next door. Did anybody in the area mention I'd be stopping by?"
This can get your potential customer engaging with you if they weren't really paying attention, as well as give you a valid reason for being there because if you were talking to other neighbors it probably makes sense to talk to them as well.
You can continue your initial approach by transitioning into the next step of what you are offering. After name-dropping you can simply transition into what you are offering by saying something such as, "We just wanted to make sure everyone in the neighborhood knew what was going on and since we will be servicing the Porter home tomorrow, we have a couple of spots available for three more neighbors that I can offer at half price while we are in the area…"
Positioning your offer in this manor keeps the flow natural and quickly gets to the point allowing you to enter into the final portion of your initial approach, which is asking a closing question.
We've found asking a conversational closing question tends to get the best results for our sales reps. This type of closing question is great because it is non-threatening, gathers more information that can be helpful later in the sales process, and doesn't come across as overly pushy.
For example, you might ask a closing question like, "Are you the original owners of the home or have there been previous owners as well?" or "What year was your home built?" or "What company typically does your landscaping?"
Use conversational closes to find out more about your potential customer's needs and wants, and in some cases even flush out a potential concern or objection right away, and you can overcome it early so it doesn't kill the sale at the end of your conversation.
When you follow this outline for your initial approach while selling door to door you will have a much better chance of getting the sale.
If you happen to be considering a new door-to-door sales opportunity you will certainly get the best training available as a part of the D2D Millionaire Team. Learn more about becoming a part of our team here!
Did This Blog Help You? If so, we would greatly appreciate if you could comment below and share on Facebook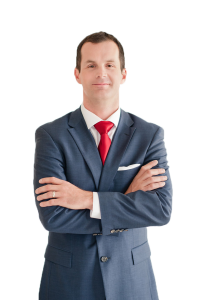 Facebook: www.facebook.com/d2dmillionaire/
P.S. If you haven't done so yet, be sure to Download our Free Podcast on "How To Avoid The Top 5 Reasons Door-to-Door Sales Reps Fail" Click Here For Instant Access!
Did you enjoy this post on, What's a good initial approach in door-to-door sales, please retweet and comment below.