Area management is a crucial aspect of effectively running a door-to-door sales program, and a common question we get at D2D Millionaire is what areas should door-to-door sales reps promote their products and services? In this post we answer this question by sharing some ideas of where to start.
Use existing customers to your advantage in door-to-door sales
If you are looking to start a door-to-door sales program but don't know where to begin, take a look at your current customers as a starting point. One of the most powerful things you can use to increase sales is social proof.
Social proof validates the legitimacy of your company. Name dropping is a very effective strategy to use while marketing door to door and capitalizing on this idea of social proof.
Name dropping is sharing names of people who are customers (or even those you've spoken to) in order to prove that you have a purpose for being in the neighborhood.
Name dropping creates social proof by proving you have an existing customer base in the area and a reason for looking to add more customers by increasing route efficiency for service companies.
One of the great advantages of using a door-to-door sales program is you can name drop to talk to potential customers that aren't completely cold contacts. All things being equal, people will do business with people they feel like they know, rather than those they don't.
In addition to social proof you get to capitalize on similar needs of potential customers when you market door to door
Another advantage of starting with reaching out to neighbors of existing customers is that in most cases these potential customers will have similar needs to your existing customers. For example, if you have a pool cleaning service and you had existing customers in an area, there's probably a good chance other neighbors in the area with pools could benefit as well and would have similar needs.
This theory is applicable to most industries. If you marketed security systems, a common potential security threat is having construction going on in the neighborhood. This increased high turnover traffic from many outsiders to the neighborhood could potentially lead to an increase in break-ins. If one neighbor is affected by this, they all will be.
Another example of this for those selling pest control could be using surrounding areas as the reason for pest activity. For example, if a neighborhood was surrounded by a wooded area, there would be a strong likelihood that all the neighbors are dealing with the same pests. Again, this creates a situation of many potential customers being able to benefit from your products and services because they have similar needs.
Using social proof and similar needs of your potential customers are two powerful ways to structure where you should market your business through a door-to-door sales program. Implementing these two strategies should be a foundation point of area management for your door-to-door sales team.
If you happen to be considering a new door-to-door sales opportunity you will certainly get the best training available as a part of the D2D Millionaire Team. Learn more about becoming a part of our team here!

Did This Blog Help You? If so, we would greatly appreciate if you could comment below and share on Facebook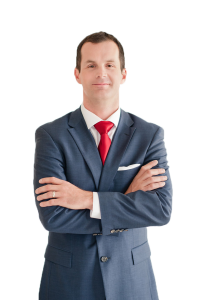 Facebook: www.facebook.com/d2dmillionaire/
P.S. If you haven't done so yet, be sure to Download our Free Podcast on "How To Avoid The Top 5 Reasons Door-to-Door Sales Reps Fail" Click Here For Instant Access!
Did you enjoy this post on, Where should you start promoting your business through door-to-door sales, please retweet and comment below.