Choosing the right door-to-door sales company can either make or break your selling experience. One of your primary factors in making this decision should be picking a company with integrity.
Integrity starts with recruiting
We've mentioned this in other posts, but the recruiting process is the foundation of how a door-to-door sales company operates overall. There are certainly plenty of door-to-door sales opportunities and companies that do operate with integrity, so there shouldn't be a need for you to work with one lacking integrity in order to make money.
If the door-to-door sales company you are considering working with doesn't recruit with integrity, they probably won't be selling with integrity either. For example, a door-to-door sales recruiter may try and use guilt, or high pressure tactics to get you to lock in and sign a contract to work with the company. Chances are, these same tactics will be used when that company sells door to door. If these tactics don't sit well with you, look elsewhere for a door-to-door sales opportunity.
Low integrity sales tactics might work initially, but not in the long run
You might think that cutting corners or high pressure tactics might help you sell more, which up front you might get a few more sales, however these kinds of tactics end up costing you more than you'll benefit. If these are the kinds of things a door-to-door sales company is teaching, you'll probably want to head somewhere else.
Low integrity in door-to-door sales leads to high cancellations and charge-backs, which means you don't get paid. Misleading potential customers only ends up hurting you in the long run. When customers feel cheated or they were on the receiving end of a bait-and-switch tactic, they will likely tell others about you and the company you represent.
On the other hand, when you lead with integrity, word of mouth can be your best friend. Being able to sell referrals of your customers that have a good experience with you and the company you represent will equal more sales.
One of the best parts of marketing door to door is that you can name drop and use the built-in relationships within neighborhoods to get better results faster. Unfortunately, when misused, or in instances where a few neighbors feel wronged from unethical sales practices, word of mouth and name dropping will work against you.
A high cancellation rate leads to low income and low rates of selling to new potential customers
Again, word travels fast, especially with bad encounters with sales reps, so if the company you are looking to partner up with practices unethical sales tactics, it can hurt you, even if you are doing everything with integrity.
You could do everything right with your customers and follow the training and strategies we teach here at D2D Millionaire, but if your fellow teammates from the door-to-door sales company you work for aren't, it could cost you sales.
A bad experience can spread like poison throughout a neighborhood, so if another sales rep from your company was rude, misleading, high pressure, or used any other kind of shady sales tactic, it could backfire on your future customers.
The actions of a few can negatively impact the many in this case, so this is another reason why it is important to align yourself with a door-to-door sales company that sells and deals with integrity.
Choosing the right door-to-door sales opportunity can make or break your season, so be sure you and the company you decide to partner with both sell with integrity.
If you happen to be considering a new door-to-door sales opportunity you will certainly get the best training available as a part of the D2D Millionaire Team. Learn more about becoming a part of our team here!

Did This Blog Help You? If so, we would greatly appreciate if you could comment below and share on Facebook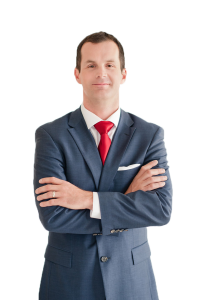 Facebook: www.facebook.com/d2dmillionaire/
P.S. If you haven't done so yet, be sure to Download our Free Podcast on "How To Avoid The Top 5 Reasons Door-to-Door Sales Reps Fail" Click Here For Instant Access!
Did you enjoy this post on, Why you need to choose a door-to-door sales company with integrity to work for, please retweet and comment below.