Most door-to-door sales recruiters make the mistake of looking at getting a new sales rep started as a one time transaction. This will lead to a lot of fallout before the door-to-door sales season even starts. In this post you'll learn some door-to-door recruiting tips on how to keep your new reps around without them switching to a competitor.
Door-to-door recruiting tips: It's more than signing on the dotted line
Some door-to-door recruiters obviously come from their experience in the field and for many door-to-door sales reps, after they make the sale, that may be the last encounter with the customer.
The company they work for is usually the only one in contact with them from there and there usually isn't a need to continue to foster the relationship. Unfortunately some recruiters may take this mindset they had from selling into their recruiting career.
Doing this can actually cost them a lot of future recruits. Expecting all of your new door-to-door sales recruits to stick after one encounter or the initial sign on process without any further relationship, is setting yourself up for failure.
Door-to-door sales recruiting tips: It's more than just business
Many recruiters make the mistake of solely focusing on business only. While this sole focus can get you new sign ups, it can also lead to high fallout.
As a door-to-door sales recruiter you'll want to have a balance of both rapport building as well as a focus on business. All things being equal, most people want to work with people they like.
Have you ever had a job where you hated your co-workers or boss? If you have, you probably didn't work there too long right?
Well it's the same idea with door-to-door sales. If your new recruit doesn't like you, the probability of them sticking around till the season starts is slim to none.
You are the face of your company and if your new recruits don't have a good experience with you, they will feel the company as a whole is like that and will join someone else.
If they feel you left them high and dry as a recruiter, they will get the feeling that's what is going to happen with your company as well. This can lead to a lot of your new recruits signing with another company who they feel has their back.
Door-to-Door recruiting tips: Building and maintaining rapport beyond the sign up
Another stumbling block with door-to-door recruiters is that they don't spend enough time on building rapport with their new sales reps. It's great to sign up a new door-to-door sales rep, but if they don't stick around until the season starts it doesn't matter much.
This is where building rapport comes in. Hopefully you have some sort of contact with these sales reps after the season starts.
This could mean that you are a sales manager, sales trainer, owner, or at least have some interaction with the reps you bring onto the team. Often potential door-to-door sales reps can be wary of a person who is only in it to get them locked under contract and has nothing to do with them from there.
Even if that is the case with your company, you'll still want to focus on building rapport with these new reps, building up to the start of the sales season.
The door-to-door sales market can be cutthroat with recruiting new reps, and just because someone signed with you doesn't mean they will still be with you when the season starts.
If you happen to be considering starting a door-to-door sales program for your business, check out our upcoming D2DMillionaire Conference!  Learn more about our upcoming conference HERE!

Did This Blog Help You? If so, we would greatly appreciate if you could comment below and share on Facebook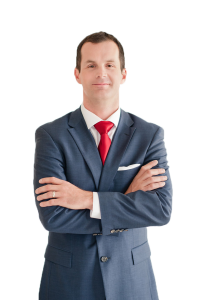 Facebook: www.facebook.com/d2dmillionaire/
P.S. If you haven't done so yet, be sure to Download our Free Podcast on "How To Avoid The Top 5 Reasons Door-to-Door Sales Reps Fail" Click Here For Instant Access!
Did you enjoy this post on, 3 Door-to-door Recruiting tips: How to keep new reps you signed around until D2D sales season starts, please retweet and comment below.